Are you wondering how to view all of the posts and photos that you've "liked" on Facebook? How about organizing them as thumbnails or bookmarks? If your answer is yes, yet you do not know how to, then feel free to read and follow the steps listed in this post.
View all Facebook "Likes"
To view all of your Facebook likes, you need to do the following steps.
Go to Facebook.com then log in using your email and password.
Go to your profile or timeline.
Click the "View Activity Log" button that is located on the bottom part of your timeline cover.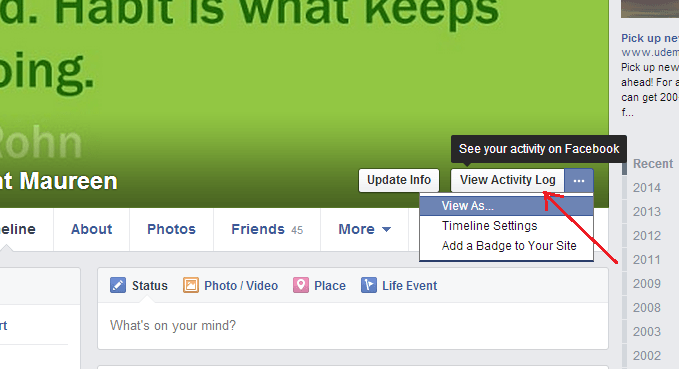 On your account's "Activity Log" page, click the "Likes" option on the left menu.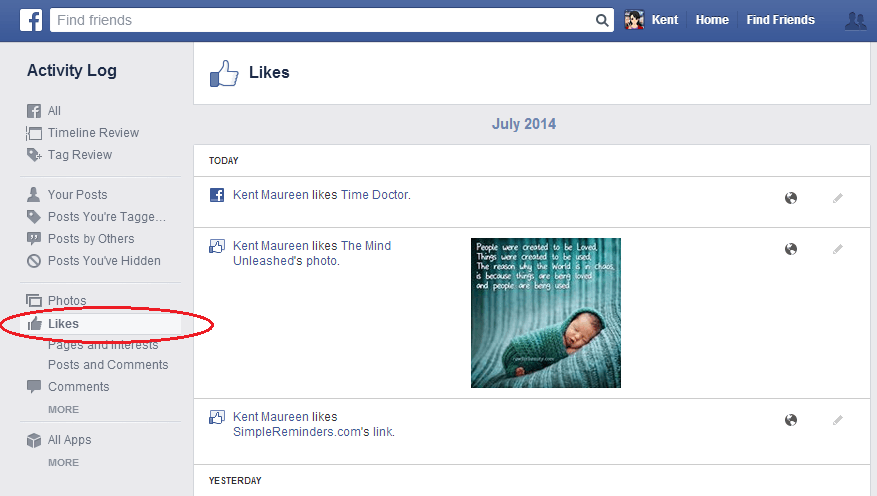 That's it. All of the items that you've previously "liked" will be loaded there in chronological order. Thus, you have the option to "unlike" these items as well as to modify their privacy settings. You can also remove or hide these "likes" from your timeline.
Now, if you want a better way to view your Facebook likes, you may use a third-party web application called "LikeManager".
Use "LikeManager" to view Facebook likes as thumbnails
LikeManager is a web application that can automatically collect and organize your Facebook likes. With this app, you can view your likes in grid view or list view. Thus, they would appear like thumbnails or bookmarks. You can even organize your likes into various categories such as websites, articles, videos, photos, etc.
To use this web app, just follow the steps listed below.
Log in to Facebook. If you are already logged in, proceed to the next step.
On your web browser, open a new tab then go to likemanager.com.
Once you're on the web app's home page, click the blue sign up button. You will then be prompted to sign up for free using your Facebook account. Just click "Okay" if you're asked to grant its request to receive certain information using your account (ex. your email address, news feed and likes).
Wait while the web app collects and organizes your Facebook likes. After which, you will be redirected to your LikeManager dashboard and there, you'll see that your Facebook likes look a lot like thumbnails or bookmarks.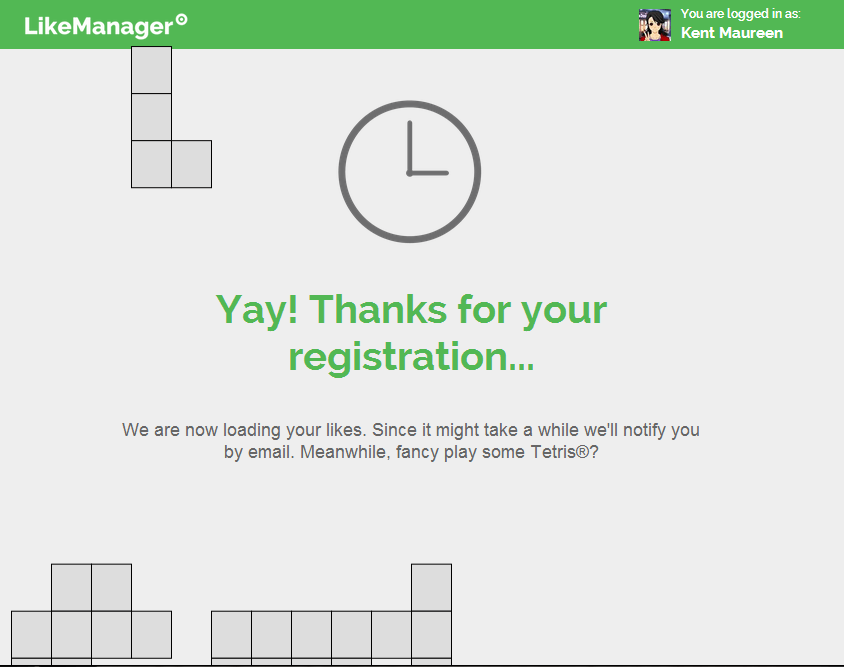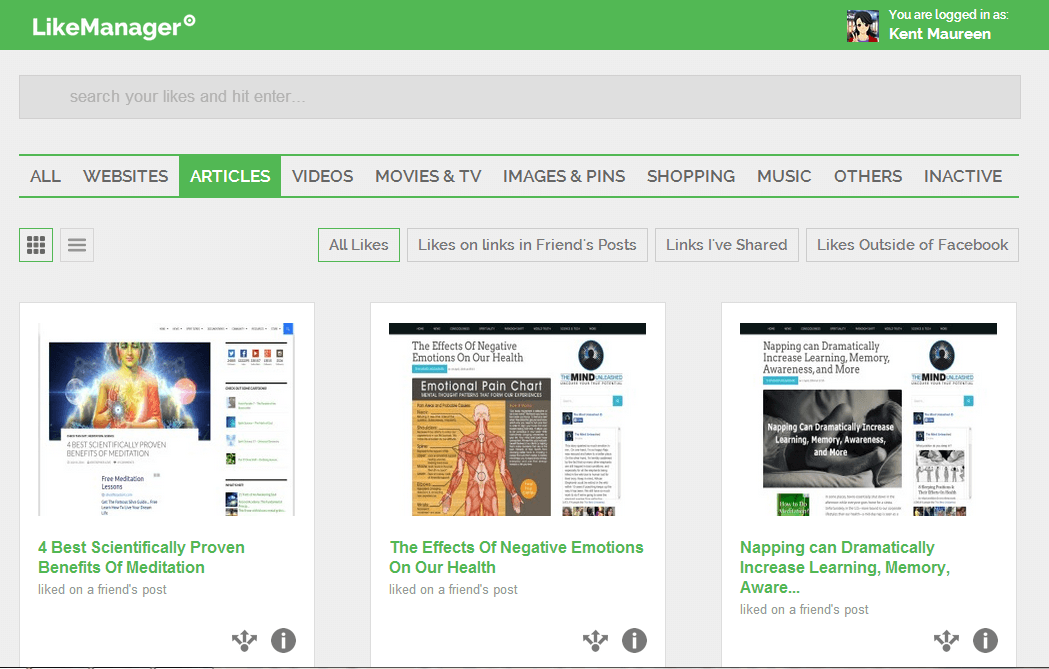 Note: Free users are only limited to collecting and organizing up to 30 likes weekly. If you want to lift this limit, you will be asked to upgrade your account.
Related Posts