The Google Chrome page history shows a list of previously visited pages. From there you can find shortcuts to websites, but not much else. To turn your Google Chrome page history into a timeline, add the History Timeline extension to the browser.
The extension adds a visual page history timeline to Google Chrome. The page timeline includes thumbnail image previews of the site pages. Open this page and click on + Free to add it to your browser.
Click the Customize Google Chrome button at the top right of the browser window and select History. That will then open a visual page history timeline as in the shot below. However, as it doesn't access your historic history there probably won't be much on it to begin with. So you might as well open it a few days after adding the extension.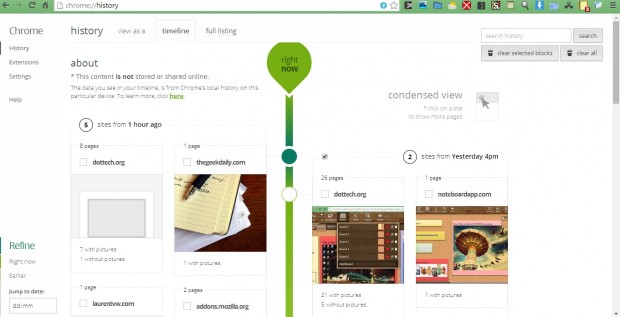 To the left and right of the timeline there are image thumbnails of sites. For a condensed view of each site, click on one of the image thumbnails. That will then show you more thumbnail previews of pages you opened from the same site as below. Click on the X button to return to the condensed timeline.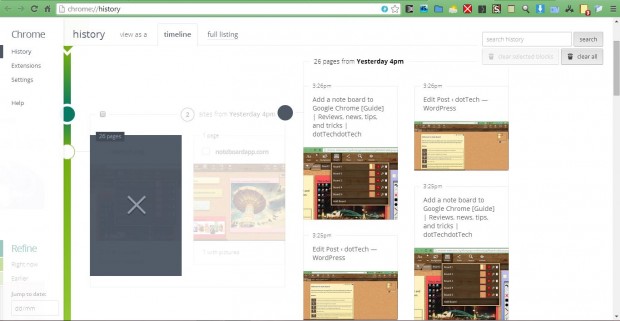 There's a search box at the top right of the timeline page. Enter a keyword in that box to search your page history. Then the search results are shown with thumbnail image previews as below.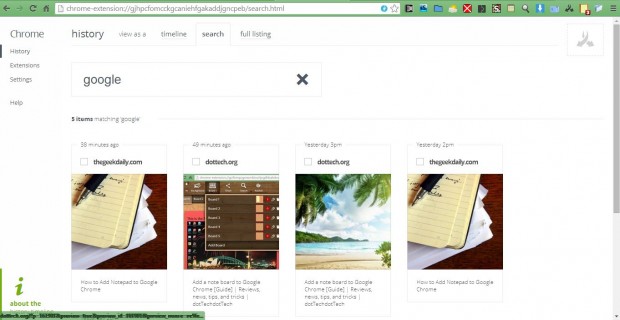 You can also delete pages on the timeline. If you move the cursor to the top of a page block, you should find a check box as in the shot below. Click on that check box and then select clear selected blocks to remove the pages from the timeline.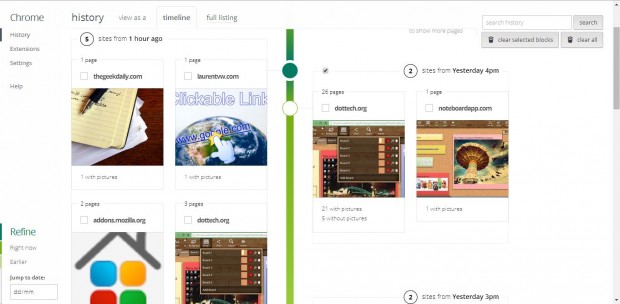 The Chrome History Timeline extension certainly makes the history page much more interesting. As it includes thumbnail image previews it becomes clearer exactly what pages the links will open.
Related Posts