Most of the apps that you download and install on your Android device can be found on Google Play. Now, what if your device doesn't have Google Play? Well, you can either opt to use its pre-installed app market or learn how to sideload apps from third-party sources. If you opt for the latter, then go ahead and read on.
How to install non-market apps on Android
To install apps outside of Google Play, here's what you need to do:
Step One
Using your Android device, get the APK version of the app that you like. APK stands for "Android application package file". It is the file format used to distribute and install a particular app on your Android device. You can easily recognize an APK file because it has a filename extension of .apk.
Moreover, APK files can be found everywhere. If you want to find the APK file for a specific app, just type the app's name then add APK at the end before you do a quick search (ex. Instagram APK, Flappy Bird APK, etc.).
If you have your APK file on your computer, just transfer it to your Android device via Bluetooth, Wi-Fi, etc.
Step Two
Once you have your APK file, go to your Android device settings. Find the "Settings" option on your app drawer.
Step Three
On your device settings, go to "Security" then scroll down until you see the section for "Device administration".
For devices with older Android OS versions, go to "Settings" > "Applications".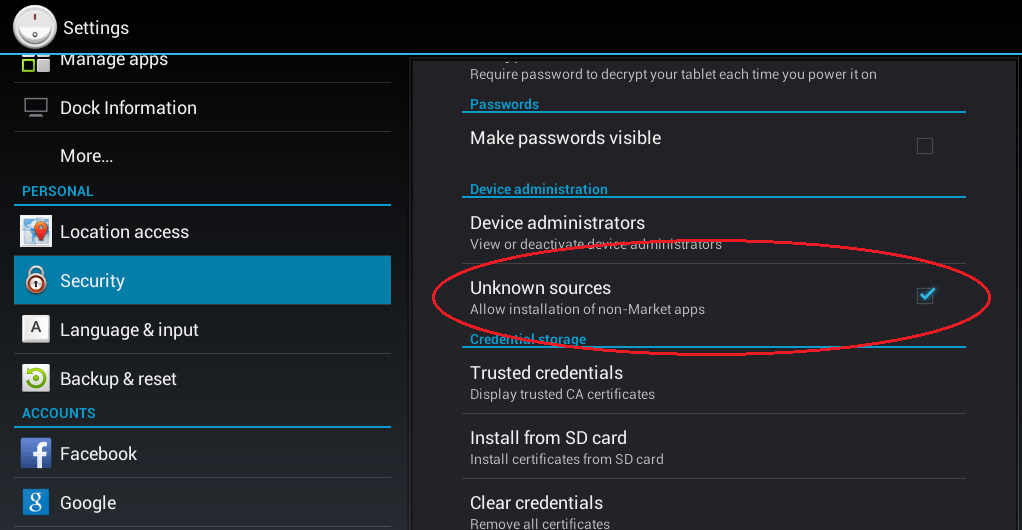 Step Four
Check the box next to "Unknown sources". This will allow you to install apps from third-party sources. In other words, apps that comes outside of Google Play.
Step Five
Use a file manager to find the APK file that you wish to install. Most Android devices have a built-in file manager. Just look for it. It's there on your app drawer.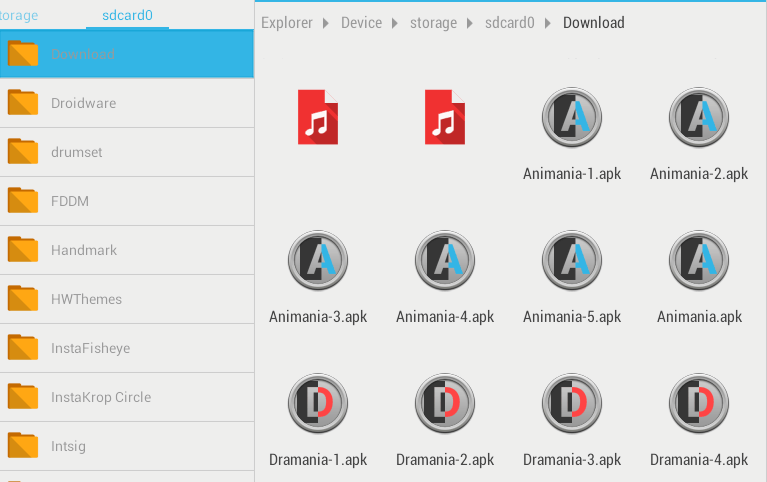 Step Six
Once you find your APK file, click on it. A "Complete action using" dialog will then appear. Just select "Verify and install" from the list of available options. Once done, click "Just Once".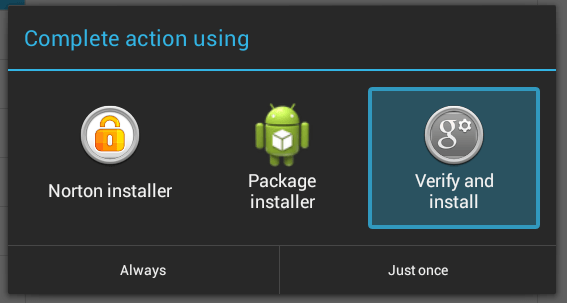 Step Seven
Another dialog will appear and it will ask you to confirm your app installation. To confirm, just select "Install". You will be notified once the app has been successfully installed.
So that's it. You can either launch the app directly from the confirmation dialog or just leave it as it is. You can always launch it from your app drawer.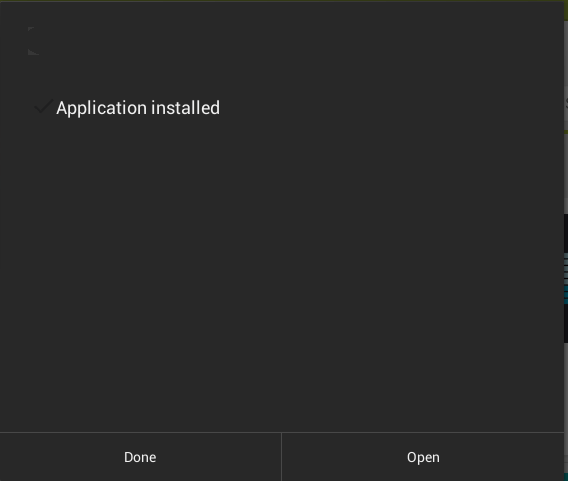 How to uninstall
To uninstall your non-Market apps, just go to your device settings then select "Manage apps". Select the app that you wish to remove then press "Uninstall". The process is basically the same as the apps that you've downloaded from the Play Store.
Related Posts