Do you want to know a quick and easy way to convert YouTube videos into short GIFs? Well, if you read the steps listed below, then you'll be able to learn how to create GIFs out of any YouTube video.
That's not all. This method won't require you to download and install any software or application. You can just do it online. It's great for sharing funny GIF memes on various online communities, forums and social networking sites.
How to create GIFs from YouTube online
On your preferred web browser (ex. Chrome, Firefox, Safari, etc.), go to youtube.com then copy the URL of any YouTube video that you like. For example, you can copy the URL of this funny cats compilation video – https://www.youtube.com/watch?v=ZlOsu870j8E.
After you copy the URL, click this link to go to GIF YouTube. Just paste the URL that you copied on the field provided.
After which, do not forget to modify the link by adding "gif" before youtube.com. So in the case of the YouTube video that you recently copied, the URL will be changed from…
https://www.youtube.com/watch?v=ZlOsu870j8E
to
https://www.gifyoutube.com/watch?v=ZlOsu870j8E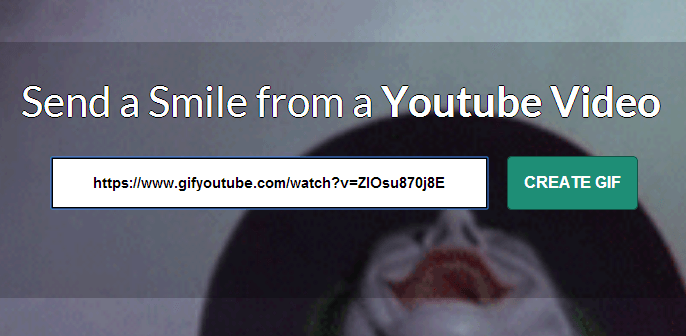 After modifying the URL, just click the "Create GIF" button then indicate the title of the GIF image that you wish to create. You should also indicate the start time as well as the GIF length. With GIF YouTube, you can only make short GIFs that could last up to 10 seconds (the minimum GIF length is 1 second).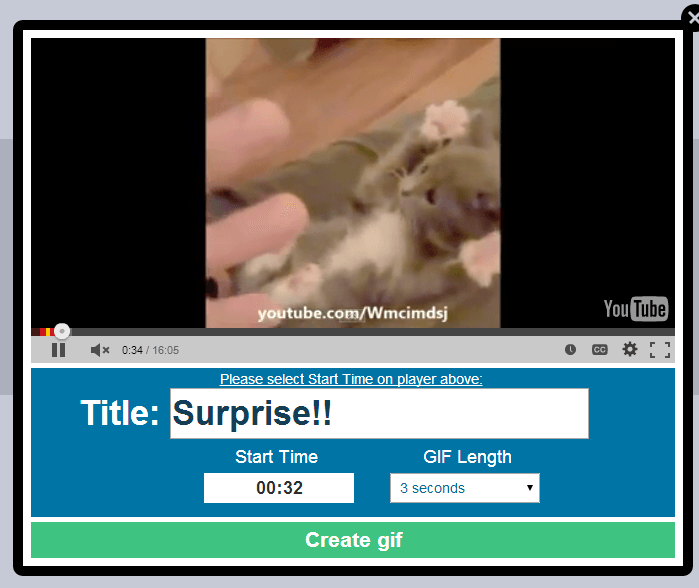 Once you're done, click the "Create GIF" icon again then wait while the online tool creates the GIF out of your video. You will then be taken to its preview page. To confirm, just click "Awesome" and that's it.
Your GIF will be displayed on the next page and you can share it to anyone. Just copy the direct link of your GIF from the address bar. You can also make use of the sharing icons to directly share your GIF to Facebook, Twitter, Reddit and Tumblr.
Additional Tip: If you want to download the GIF to your computer, just right-click on it then select "Save image as".
Related Posts