Did you know that aside from its built-in spell checker, Chrome also has a built-in autocorrect function? With it, you can automatically correct your mistyped texts while typing. This is great especially when you're hastily typing posts and comments.
As for those who want to learn how to enable the autocorrect feature in Chrome, simply follow the steps listed below.
The Steps – How to enable auto correct feature in Chrome
Open or launch your Chrome web browser.
Go to your browser's address bar then type "chrome://flags". Make sure to remove the quotations. Once you're done, press "Enter".
You will then be taken to your browser's "experimental features" page. This is the page where you can access all of Chrome's experimental features and functions.
Look for the feature that will automatically correct text while typing. You can easily find it by typing Ctrl + F then type "Enable Automatic Spelling Correction". The entry will be highlighted.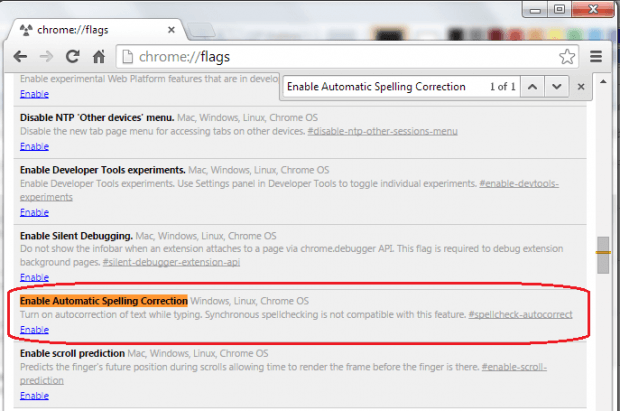 Once you've found the autocorrect feature, simply click the "Enable" link right under it. After which, you will be asked to restart or relaunch your Chrome web browser.
After restarting your browser, go to any site with a text field. For example, dotTech's comments section.
Now, the next thing that you need to do is to right-click on the text field. Select "Spell-checker options" from the context menu. Check the option for "Automatically correct spelling". Alternatively, you can just right-click a misspelled text then select "Automatically correct spelling" from the context menu.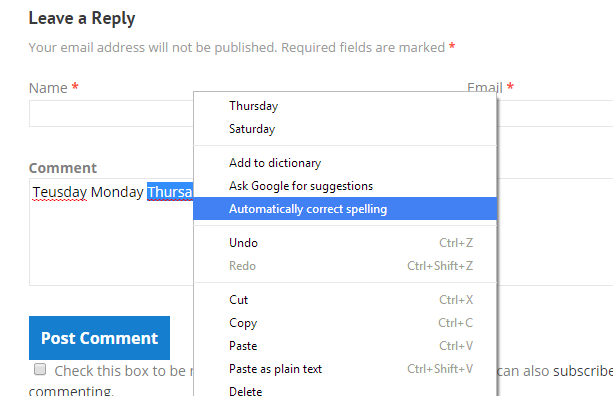 A dialog box will appear. To confirm, select "Enable".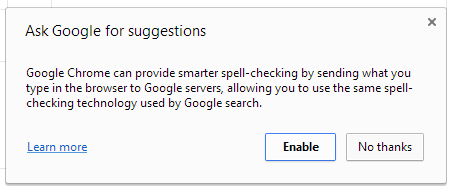 So that's it.
If ever you get to misspell some words while typing, your Chrome browser will automatically correct your misspelled text as you type. For example, if you type "teh" instead of "the" or "moer" instead of "more".
However, you can't really expect this feature to work like the autocorrect feature in your tablet or phone. It still needs to expand its scope and functionality in order to provide a better user experience.
If you want a more decent alternative, you'll have to look for a decent third-party browser extension.
Related Posts