Most application launchers add a taskbar, or something comparable, to the Windows desktop. However, with Quick Cliq you can open your software, websites, documents and URLs directly from a menu. The program also includes a clipboard utility and memos submenu that you can save notes with.
Add Quick Cliq to Windows XP, Vista and 7 from this page. There click on the Download option to save its Zip file. Then right-click the Zip and select Extract All. Open the extracted folder, and click the Quick Cliq.exe to launch the software.
Now open the Quick Cliq menu in the shot below by pressing the Win + Z hotkey. Note that you can open that menu on the Windows desktop and in any active window with the keyboard shortcut. Alternatively, open the menu by left-clicking its system tray icon. The menu includes submenus for clips, memos and extra window options.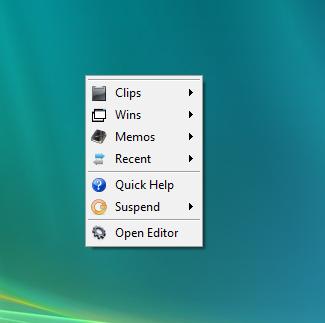 To add new shortcuts to the menu, select Open Editor. That will open the window in the shot below. Press the Add Shortcut button, circled red below, to add new shortcuts to the menu. Then click the shortcut to edit its text. Click the Set Command option to open a submenu where you can select to add a File, Folder, URL or System Shorcut. Press the Save changes and rebuild Menu button to save the new shortcuts on the menu.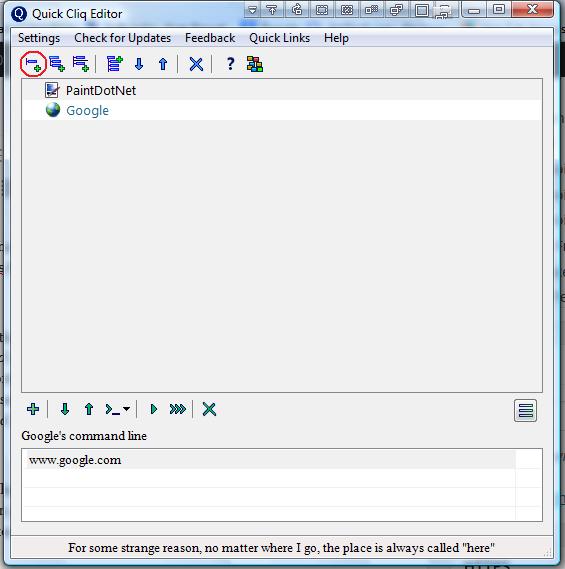 The clipboard utility is a handy addition to the menu. You can copy selected text by pressing Ctrl + 1 – 9. Then paste those clips by pressing Alt + 1 – 9. For example, if you pressed Ctrl + 3 to copy text press Alt + 3 to paste.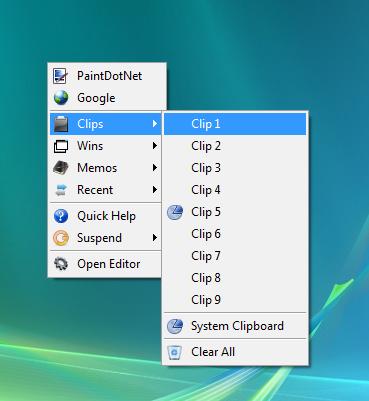 In addition, you can also save memos to the menu. Select Memos from the menu and Memos Editor to open the window below. Press the + button on that window to add new memos, and enter text into them. Then press Save Changes to save the memos on the Quick Cliq menu.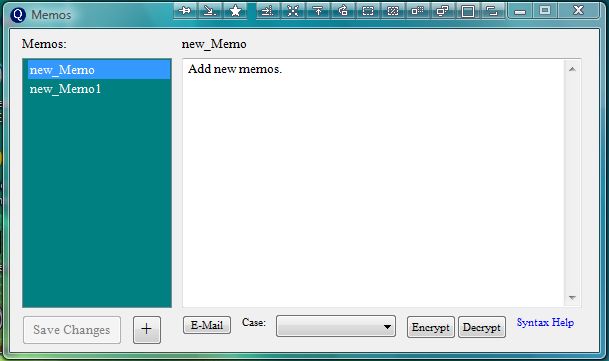 Select Settings > Options on the Quick Cliq Editor to open the window below. There you can customize the hotkeys by clicking Hotkeys. Select Appearance to customize the menu. By selecting Clips, you can adjust Quick Cliq's copy and paste keyboard shortcuts.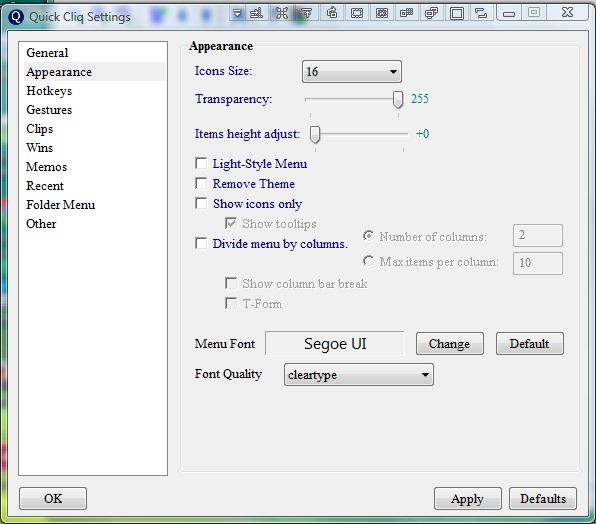 Quick Cliq is a cut above alternative application launchers. Not only can you open documents, programs and URLs from the menu, but also add memos and copy multiple items. In addition, with its hotkey you can access the menu without closing any windows.
Related Posts