Wouldn't it be great if you could add document and folder shortcuts to Open file windows? Then you could select to open documents from a favorite list instead of going through the folders. Well, you can do exactly that with the freeware FileBox exTender.
You can add FileBox exTender to recent versions of Windows from this page. There click Download ver. 2.01.00 or Download 64 bit ver. 2.01.00 to save the 32 or 64-bit setup versions. Then run through the wizard, and open the software's window below.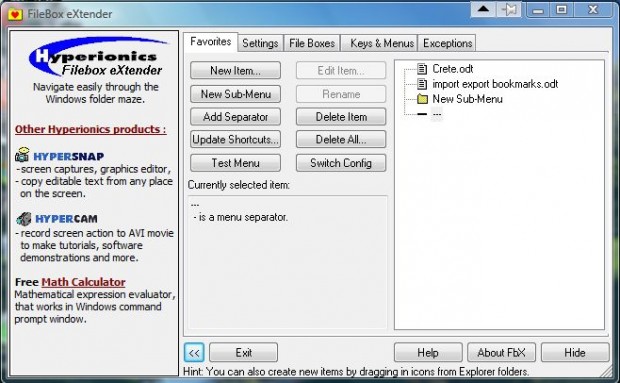 Click the Favorites tab on that window, and press the New Item button to open the window in the shot below. There press the Browse for a File button to select a file to add to the favorite menu. Alternatively, add folders to the menu by pressing the Browse for a Folder button. Press the OK button to close the window, and the file will then be listed on the Favorites tab.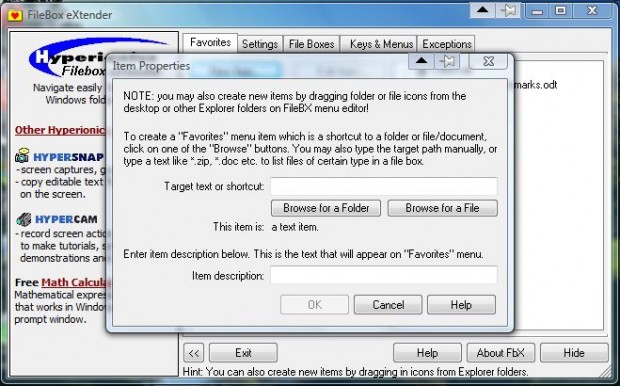 Now open an application, and click File > Open to open the window in the shot below. It will now include new buttons on it. Click the favorites icon at the top right of the window to open a list of document shortcuts shown below.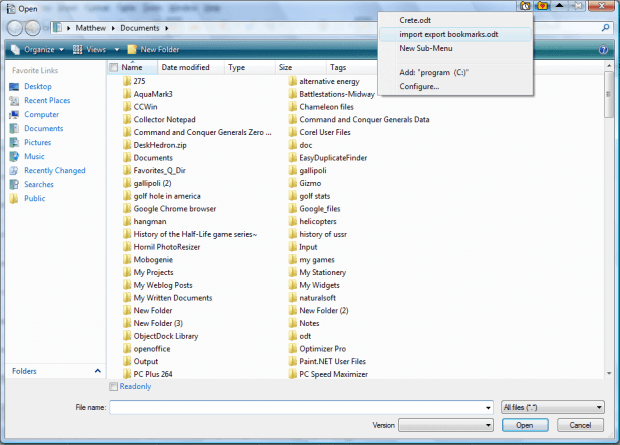 From there you can now open favorite documents. The software also adds new push-pin and roll-up buttons to windows. Press the push-pin button to keep the window always on top, and the roll-up button rolls up the window so that just the title bar is visible.
So this software gives you a handy favorite list to open documents from Open file windows. Then you can add documents, or folders, you often open to that list.
Related Posts