Since the first build of Windows 10 Technical Preview (TP), there has been many changes to newly added features. One of them are Search and Task View buttons on the Taskbar. Search button will simply launch Bing search app and Task View button will bring you to the new Task View feature that can create multiple desktops.
In early Windows 10 TP builds, the only way you can remove those buttons from the Taskbar is tweaking the Registry, which is always considered as a dangerous practice. However, in the latest build, numbered 9879, Microsoft added the options to remove Search and Task View buttons.
In this article, I'll show you how to do that. Just a note, this might applies to build 9879 only since there will be changes in future builds.
How to hide Search and Task View buttons in Windows 10 TP build 9879
You need to do the followings.
Right click/long tap on Taskbar.
There are two options: "Show Task View button" and "Show Search button." You just need to uncheck them to hide these buttons on Taskbar.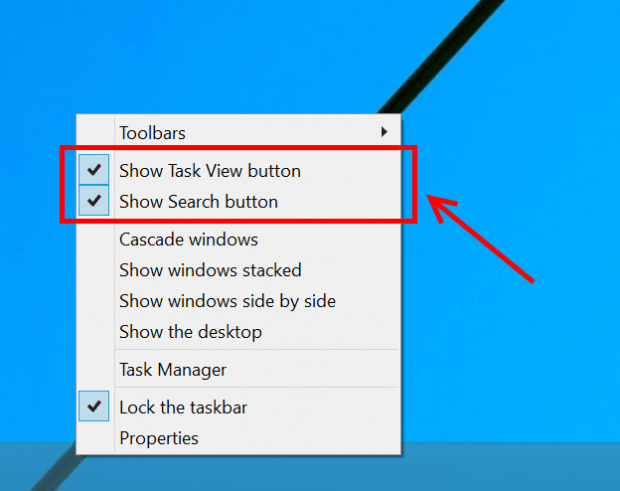 And that's all.
Related Posts