Facebook groups have become an integral part to social media advertising. With it, you can promote and advertise various kinds of services and products to a specific group of users. For example, you can go to buy and sell groups to sell your merchandise. Of course, if you want to expand your reach, you will need to post to multiple groups. To save time, you can also choose to post to multiple Facebook groups at once.
Unfortunately, such feature isn't available on Facebook by default. To simultaneously post to multiple Facebook groups, you will need to do the following steps.
How to post to multiple Facebook groups at once
On your web browser, click here to go to "PostCron" – a social media management app. It offers both free and premium accounts.
Once you're on PostCron, sign in or sign up using your Facebook account.
If the web app asks you to access your Facebook profile, just click "Okay" to authorize.
After logging in, you will be redirected to your PostCron online dashboard. On your dashboard, click the "Add Group" option to add a Facebook Group.

On the group list, just click and check every group that you wish to add to your dashboard. Click "I'm Ready, go back to Dashboard" once done.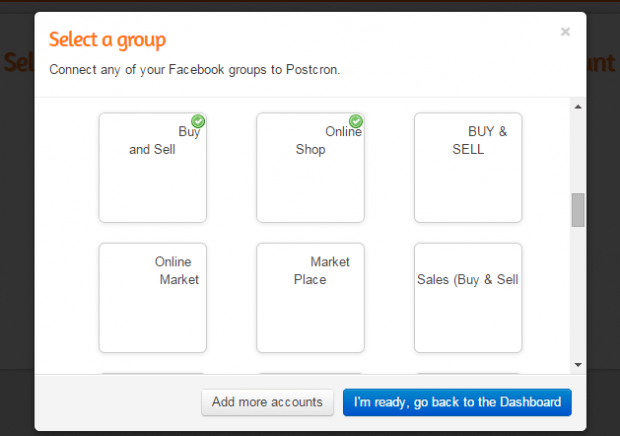 After you've added the groups, just select the ones where you want to post. Your selected groups will be highlighted. With PostCron, you can select multiple groups at once.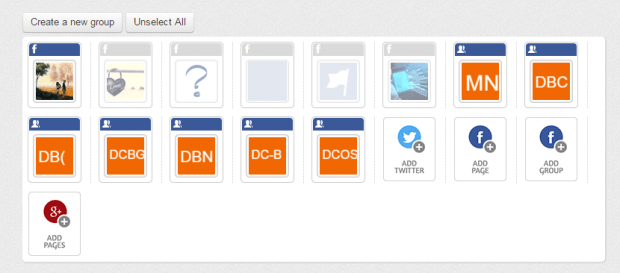 Moving on, scroll down to the next section. It's the section where you'll need to create the post that you want to publish. You can also add photos if you like and don't forget to include your links if there's any.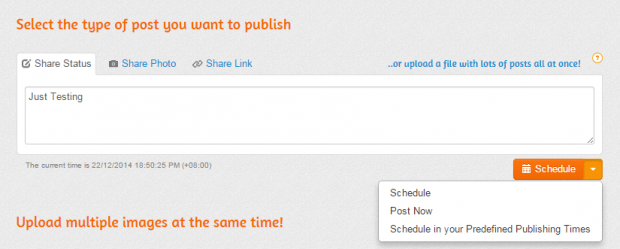 After which, you may choose to schedule your post at a later time or date. You can also choose to post it immediately.
So that's it. Your posts will be automatically posted to the groups that you've selected. No need to open each group on a separate tab just to make a post. You can even review your scheduled and published posts.
It's really easy and convenient. It's a must-have tool for social media marketers.
Related Posts