Images can take up quite a bit of disk space. As such, compressing images is good way to free up disk storage if you have lofts of saved pictures. With the freeware VJC you can compress the JPG image format.
To add the software to Windows Vista, 7 or 8, open this page and press the Download button. Then you can run the program from the folder you saved it to. Click VJC.exe to open the window in the shot below.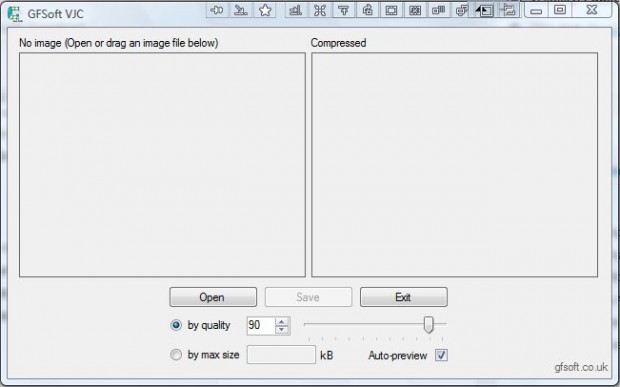 The first thing to note is that you can drag and drop images onto the window above to open them. As such, open Windows Explorer and drag an image from there onto the VJC window. Alternatively, press the Open button and select an image. Then you'll see a couple of previews of the image on the window as below.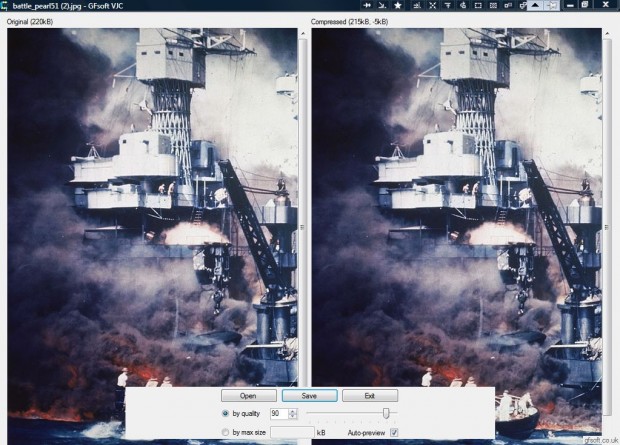 The image on the left is the original, and the one on the right is a preview of the compressed file. As such, the software shows you a preview of the compressed image and compares that with the original. At the top it shows you what the compressed file size will be.
You can adjust the quality of the compressed image by selecting the by quality radio button. Drag that bar to the left to reduce the image quality. Then press the Save button to save the compressed image file.
VJC is an effective image compression software package. Having a preview of the compressed image in the window is a novelty that few other alternatives include. As such, it's a great program to compress your JPEG images with; and it will certainly clear up a bit of storage space on your hard disk.
Related Posts