When writing, you must keep your focus on your task and avoid any distractions. If you prefer to write using an online writing tool, you can easily get distracted by simply looking at its crowded toolbars and fancy-looking menus. This is where distraction-free writing comes in.
With distraction-free writing, you will be using a writing tool with minimal features. It may have limited features but it's still reliable enough to provide you with the necessary tools that you need for writing. One good example is this free web-based writing tool called "typWrittr".
In this post, you will get an overview on how to use the said web tool for distraction-free writing. So you better read on.
How to use a distraction-free writing tool like typWrittr
First, you will need to create an account and log in to typWrittr by clicking this link.
Once you're logged in, you have the choice to take or skip the quick tour.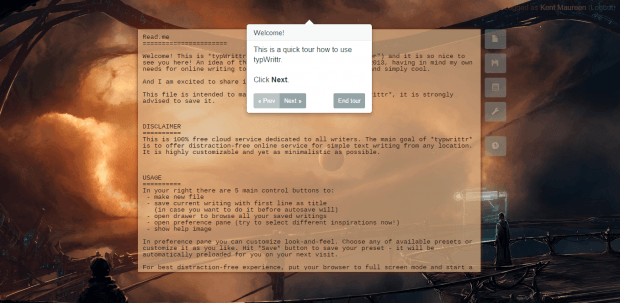 In typWrittr, the area where you are supposed to type or enter your text is called "Paper".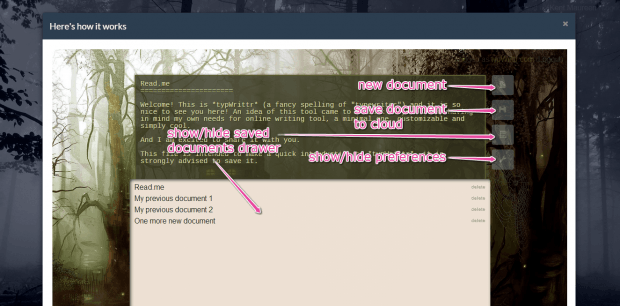 The rest of the tools that you need for editing and saving your text are located on the right side of your paper.
Once you're done typing, just press the "Save" button to save your text. That's not all. The web tool is also programmed to automatically save your work after three seconds of inactivity.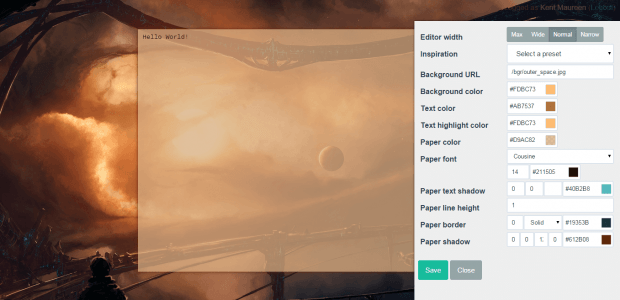 If you want to change the background as well as the text and paper colors, just click the wrench icon on the toolbar to go to settings.
With typWrittr, the backgrounds are meant to give you inspiration while you're writing. It also flaunts its minimalist and distraction-free design so you can just focus on writing and finishing your work.
Related Posts