The YouTube community helps regular people become instant online celebrities. That's not all. They can also make your videos go viral. Even so, there are also those who posts nasty and annoying comments on almost every video that they watch.
If you find these comments offensive and concerning, you may choose to hide or remove these comments from YouTube. Yes, you can do this on every video that you watch. No need to contact the video uploader and such.
Just keep in mind that this will only work if you are viewing YouTube in Chrome.
How to remove annoying comments in YouTube
Open Chrome.
Download and install "Hide Fedora" – a free browser extension that automatically hides those annoying reddit, fedora, m'lady type of comments from any YouTube video.
After installing the extension, you must configure it first to suit your preferences. Type chrome://extensions on your browser's address bar then press "Enter". Find "Hide Fedora" then click the "Options" link right below it.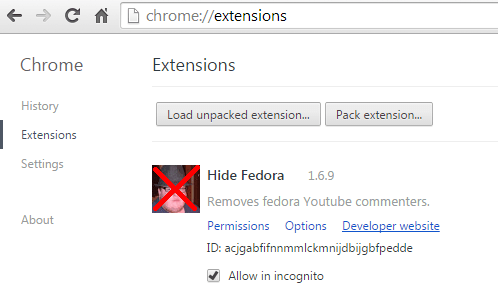 On the options page, you can set the fedora (comment) removal method as well as the words and phrases that you want to hide or remove. By default, the extension will automatically hide those annoying comments but if you want, you can choose to replace those fedora comments with a cat profile.
Once done, close the extensions page then go to YouTube. Find a video with comments that contains most of the words that you've chosen to ban.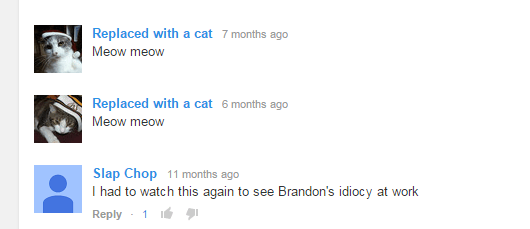 As you can notice, these comments will be no longer shown. Instead, they will be replaced with a cat profile (if enabled).
It's that simple.
Related Posts