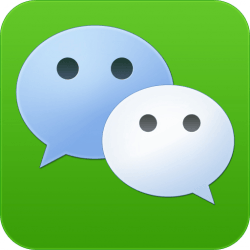 WeChat offers a lot of fun and exciting features. It allows you to discover and add friends from nearby places. You can also use it to instantly post and share your private and public moments. Now, if you're new to WeChat, you can enhance or boost your profile by adding your own profile photo. If you have a profile photo, then your friends can easily recognize you each time you send a friend request, message or photo.
How to change or update your WeChat profile photo
If you want to add, change or update your profile photo in WeChat, just open the app on your device first and then once you see the main menu, go to "Me".
Once you're on the "Me" menu, tap the section where you can see your profile ID and photo. It will take you to your WeChat profile page.
Once you see your profile page, just long-press the section that says "Profile Photo". Remember, you must long-press the text or any blank space and not the photo.
That's it. You will then be asked to select one of your existing photos or take a new photo.
After doing so, you may crop your photo and then press "Save".
So there you have it! If you want to change or update your profile photo again, just repeat the above mentioned steps.
Do note that the steps listed above currently works on the latest WeChat app version. So if you're still running the old version, you will need to update it first.
Related Posts