By default, Gmail doesn't offer a lot of customization options aside from its themes, display density and inbox tabs. You cannot really adjust or resize some of its elements like its label columns and message details panel. Fortunately, there are ways to overcome these limitations.
If what you want is to resize the column where your email labels are located (the left sidebar), then simply refer to this guide.
Do keep in mind that this method will only work if you are viewing Gmail in Chrome.
How to resize the label column in Gmail in Chrome
To get started, simply download and install a free browser extension/Gmail add-on called "Gmail label column resizer".
After installing the said extension, just go ahead and open a new tab and then log in to your Gmail account. If you're accessing Gmail via Chrome Incognito, then you need to make sure that the Gmail label column resize is also allowed to run in your browser's Incognito window.
After logging in to your Gmail account, take a look at the divider that separates your inbox or email messages from your email labels.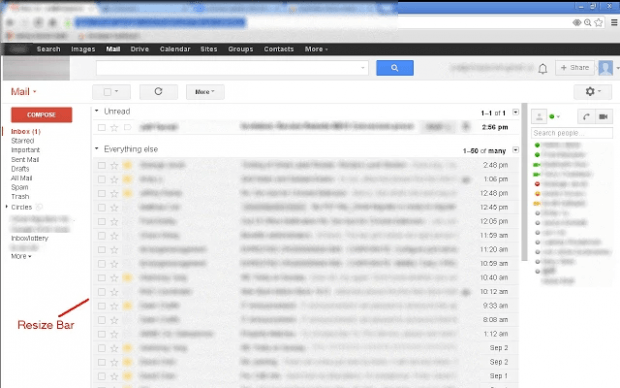 Place your mouse cursor over the divider. To adjust the size of the left panel, simply left-click, hold and drag your mouse away or closer to your email labels.
So that's basically it. You can freely adjust your left label column to make it smaller or wider than usual.
Related Posts