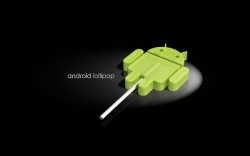 Today, you are gaining root privileges by using a pre-rooted file with the help of the FlashFire application. You can start using the guide no matter what software or firmware version you are running. However, you must have root access already to use the FlashFire app.
REQUIREMENTS
You are probably running Android 4.4.2 KitKat unless you have flashed a Lollipop OTA package manually. You want to root the AT&T S4 Active on Android 4.4.2 using Towelroot and then coming back here to then root it on Lollipop.
If you are already running Lollipop then you can follow the guide below.
You want to be an AT&T subscriber and not associated with any other carrier. You can navigate over to the Settings > About Device and check the model number matches with SGH-I537.
BEFORE WE BEGIN
We recommend backing up the data before continuing so you don't lose any data. You are performing wipes during the guide for a clean installation. It does not wipe the internal storage so you can store the applications and data there.
You are voiding any warranty you still have by following this guide.
Please enable USB Debugging mode on the Active smartphone by navigating to Settings > Developer Options and marking the box that says USB Debugging.
HOW TO ROOT AT&T GALAXY S4 ACTIVE SGH-I537 ON ANDROID 5.0 LOLLIPOP
Download the I537_OC6_Stock_Rooted_ROM.zip to the computer desktop.
Sign up to the FlashFire community page.
Once done, you can download the FlashFire app from Google Play.
Copy the Stock_Rooted_ROM.zip from the desktop to the internal SD card storage.
Open the FlashFire app in your app drawer and tap the "+" button twice.
Now you will see the 'Actions' menu.
– you will need to accept the terms and conditions before you can see this.
Tap the "Flash zip" option and upload the stock ROM zip file you have on the internal storage.
Look under the Options menu before choosing to go ahead and check the Auto-mount option is not checked.
Tap the "+" button once again and select Wipe.
Select to wipe all partitions except the internal storage.
Go back to the main menu and reorder the actions to as follows: Wipe > Flash OTA Zip.
Now just tap the Lightning Bolt and tap the 'OK" button and your device will be rooted soon.
All done! Now you can head back to Google Play and check out some root-only apps you couldn't use before.
Related Posts