In another post, you've learned how to easily send a note from your desktop to your Android device. This time, you're going to learn how to quickly send directions from your desktop to your Android smartphone or tablet.
Anyways, before you get started, make sure that the Google account that you've used to log in on your web browser is the same account that is linked to your Android device. You should also update your Google app to its latest version and you must also enable Google Now.
So once you're all set, it's time to get started.
How to quickly send directions from desktop to Android phone
On your computer, open your web browser of choice. This method will work even if you're not using Chrome.
Next, go to Google.com and on the search bar, type "Send Directions" and then press "Enter".
On the card that appears on top of the search results, indicate your starting location and target location. You may also choose to zoom the map for better directions.
Moving on, don't forget to select your device from the drop-down list.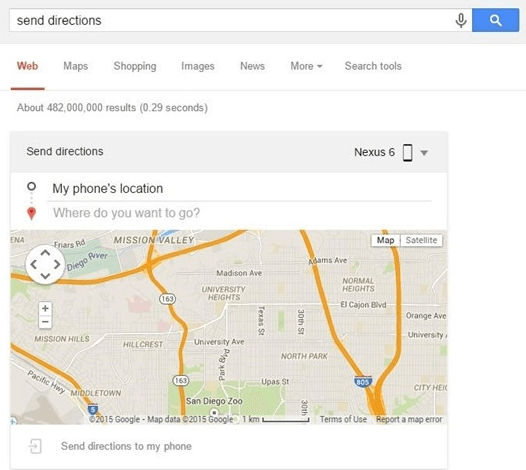 Once done, click "Send directions to my phone" to confirm.
That's it. So all that's left for you to do is to check your phone and view the directions that you've sent on Google Maps.
It's that simple!
[via wonderhowto]
Related Posts