Nowadays, filters are widely used in images. There are also a lot of free tools and apps that allows you to add filters to your images. Now, what if you want something different like making a 3D cube or cylinder out of your images? If that's what you want, then you can choose to add the following special effects to your images online:
Cube
Disc
Wave
Glass Cube
Sphere
Marble Shadow
Cylinder
Transparent Globe
Just read the steps listed below to learn how.
How to add special effects to images online
First, open the "Image Embellisher" online tool on your web browser (ex. Chrome, Firefox, etc.).
Once you're on the Image Embellisher page, just select the special effect that you want to use (ex. Cube).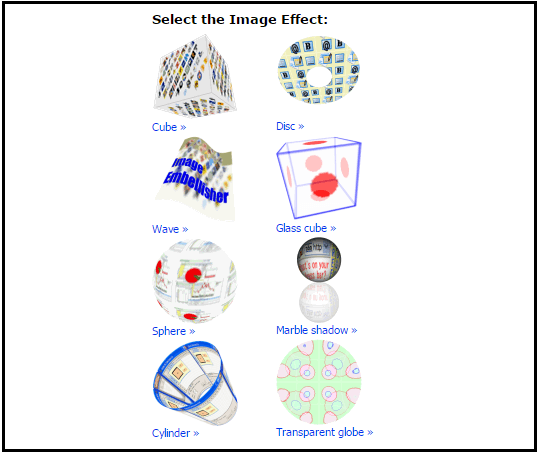 Next, just use the form on the next page to select your desired image effect, output image width and output image height. Of course, do not forget to upload your image. You image must be in GIF, JPG or PNG format and it must not exceed the file size limit of 300KB.

So once you're all set, just click the "Send to the Image Embellisher" button to confirm.
Once done, you will be able to preview the output image in smaller size which is 100 x 100 pixels.
If you want to view and save the actual output file, just click the download link below the form and don't forget to unzip the package right after you save it to your computer.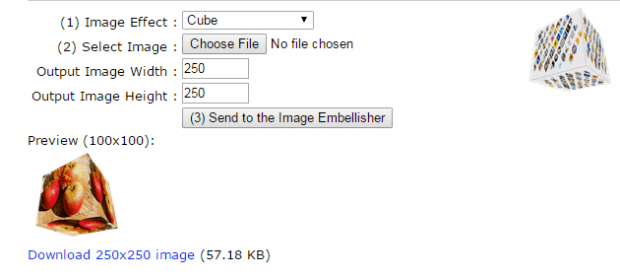 For the "Cube" special effect, your image output file will most likely look like this: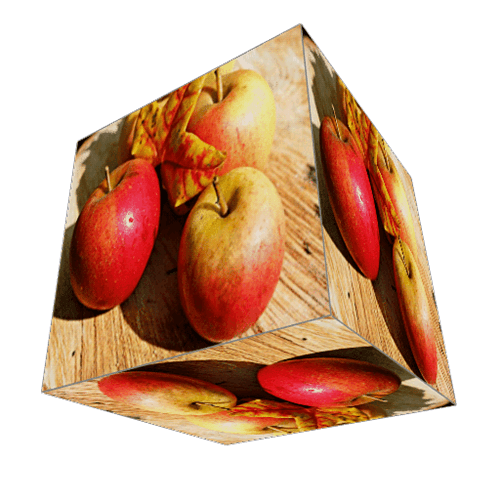 So that's it. You're done.
Related Posts