Nowadays, there are so many web services that offer similar functionalities and options. For example, most file sharing services lets you upload and share files online. Now, what if you want a cloud storage service that does not only allow you to store and share large files, but also put them into a ZIP archive?
If that's what you want, then you can try this free but powerful web app called "ZipShare".
How to zip and share large files online with ZipShare
On your web browser, go to zipshare.com (or you may click here for the link).
Once you're on the ZipShare homepage, go to the upload and share form and then add your files by clicking the "Add from my computer" button in the "Files to share" section. Alternatively, you may choose to add your files via Dropbox, Google Drive, OneDrive, etc. Just keep in mind that you may need to log in or create an account first to do so.
So after adding your files, enter your email address in the "From" section. If you still haven't created an account, the web service will let you do so by simply choosing your password.
Next, choose your file sharing options. With ZipShare, you may share your files via email, Facebook, LinkedIn and Twitter. For this post, you can choose "Share with Email" as an example. Don't forget to enter the email address of your recipient. You can also opt to send your files to multiple recipients.
Add your message on the text box (optional).
Click "Share" to confirm.
That's it. ZipShare will automatically zip and share your files to your recipients. If you opt to send your files via email, your recipient will get an email confirmation together with the download link. Your recipient may then download the file within the given time frame.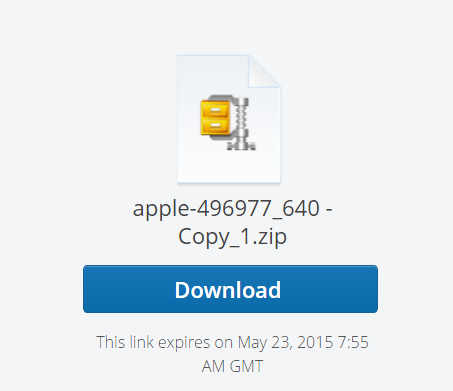 If you choose to send files via Facebook, you will be asked to sign in and authorize the app's access to your Facebook account first. The same process applies if you choose to send your files via LinkedIn or Twitter.
Do note that ZipShare Basic users (free users) can only upload, store, zip and share files that do not exceed the limit of 50MB. The download link will also expire five days after its initial upload.
Related Posts