Windows has a variety of services running that hog RAM. Sure, you can switch them off with the Task Manager. However, there are third-party software alternatives such as Easy Services Optimizer (ESO) that enable you to customize and switch off running services.
Add ESO to Windows XP, Vista, 7 and 8 from the publisher's website. It saves as a ZIP that you can extract by right-clicking the file and selecting Extract All. Run the software from the extracted folder.

The ESO window above includes a range of services you can customize without any notable problems. The green services are the ones that are running. You can quickly customize the settings by pressing the Safe button at the bottom of the window. Select that option and then press Apply settings to marked services.
Note that you can always return to the default settings. At the bottom of the window there's a Default button that restores the original settings. Press that button and click Apply settings to restore the defaults.
To manually customize the listed services, select one and press the Edit selected service button. That will open the window below that includes a range of customization settings. Select the drop-down lists for further customization options.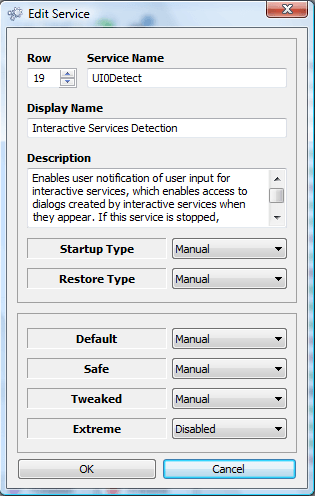 To switch services off, right-click a service to open its context menu as below. There you can select a Stop Service option to switch it off. Select Start Service to switch services on.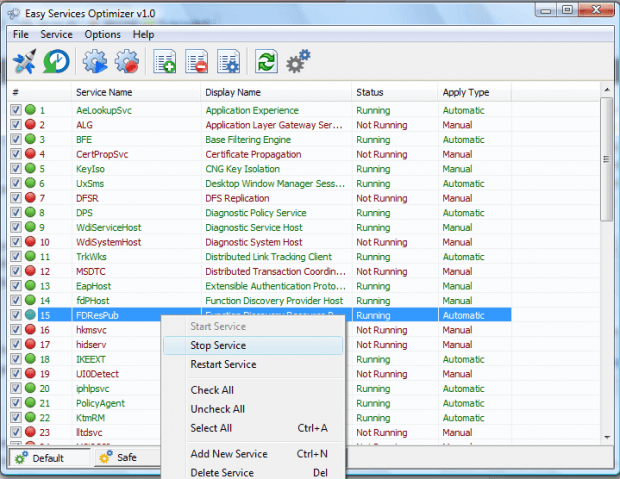 So Easy Services Optimizer gives you a quick way to configure and switch off Windows services. With the software you can free up some RAM by switching less essential services off.
Related Posts