Taking photos is fun especially if you're going to different places with lots of beautiful sceneries and interesting stuffs. The thing is what if you're just feeling bored at home and you have nothing to do but to take lots of pictures of yourself. Well, if that's the case, then it's about to time for you to think of something fun.
So how about taking a photo of yourself or just about anything but instead of viewing the actual photo, you get to view a stranger's photo instead? Sounds interesting, right? Well, you can try it out if you follow the instructions listed below.
How to view a stranger's photo after taking yours in Android
To make this happen, you will need to download and install a special camera app to your Android phone or tablet first. The app is called "Mistaken" and you can get it for free from the Play Store.
After installing the "Mistaken" app for Android, just launch it from your phone's app drawer or apps folder.
On the app screen, you will get a brief introduction as to how it works. Apparently, you will start by taking a photo. So just press the "Take a photo" button at the bottom of the screen to proceed.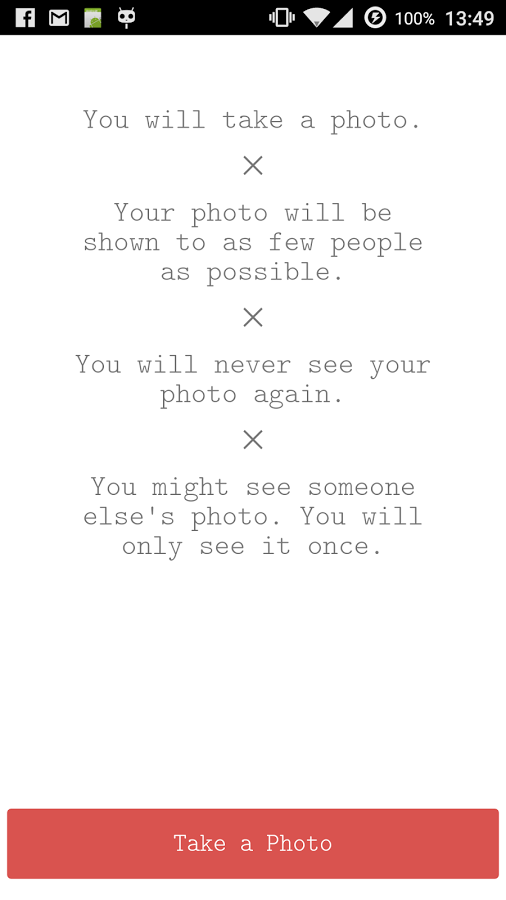 Just like what you do on your default camera app, just capture anything that you want and then select "OK" to confirm.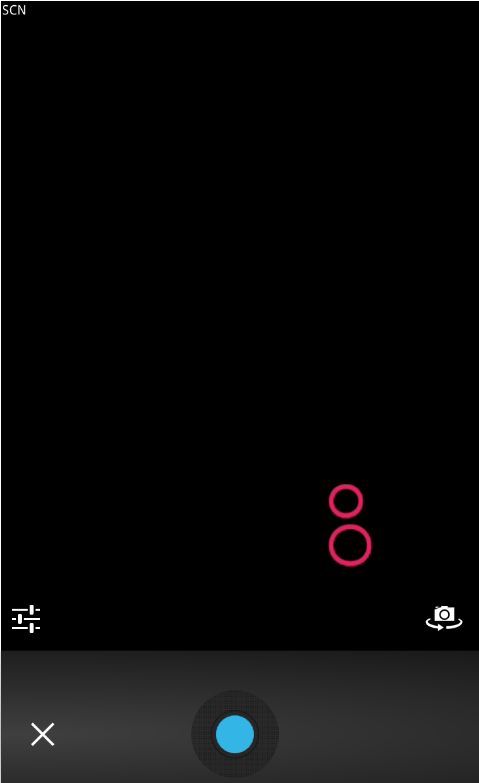 Now, after taking the photo, you will not be able to view it. That's right. The photo that you just took will not be shown to you at all. It also won't show up on your media gallery. Instead, you will get a random photo of a stranger or just a white screen.
Just take a photo again to view another random photo from a stranger and the cycle goes on. You may also choose to share your photo to your friends on Facebook, Twitter, Instagram, etc.
So go ahead and try it. It's fun!
Related Posts