Since Evernote is a cross-platform application for creating and sharing notes, it offers the flexibility that other notepad apps do not have. Speaking of which, it also has a feature that allows you to create notes without actually opening the Evernote app. You can do it just by sending a simple email and here's how you can get it done.
How to create and send notes via email to Evernote
Assuming that you already have the Evernote app on your device, just open it and then on the main menu, go to "Settings".
On the settings page, go to the "General" tab and then select "Account Info".
Under account info, find and select "Evernote email" from the list of options.
Now, select and take note of your Evernote email. You can just select "Add to Contacts" to instantly add your Evernote email to your list of contacts.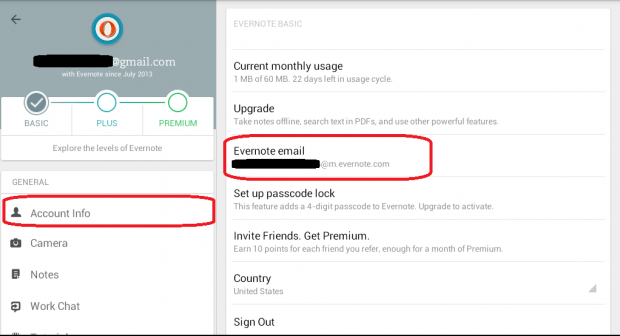 Once you've saved a copy of your Evernote email, you may close the app.
Now, let's just say that you're using a device without Evernote. It can be your backup phone or your computer. To create a note, all you need is to open a memo app or email app.
Create the note that you want using your memo app or email app.
After you're done, just send the note that you've created to the Evernote email that you've noted above. Your Evernote email usually ends in @m.evernote.com.
That's it. Upon sync, the note that you've created will automatically appear on your notes list. You can confirm it by checking your notes using the app.
Related Posts