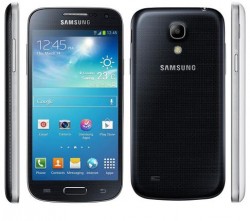 CWM or ClockworkMod Recovery was once the go-to replacement recovery people installed on the Android smartphones and tablets, including many smartphones from the Samsung range. Although TWRP Recovery is now the choice for many, CWM still has many users. Both custom recoveries will do much of the same, with the ability to install zip files for custom ROMs, take NANDroid backups which are a much better alternative to your current options and much more.
REQUIREMENTS
Please check that the device in your hands comes with the I9195 model number by heading over to the Settings, followed by the About Device menu and taking a look at the model number. You should see it on display.
BEFORE WE BEGIN
Download the Samsung USB Drivers for mobile phones to the Windows computer you are using during the guide. If you are having trouble getting Odin to work, you should reboot the computer and start the guide again, providing you've already downloaded the USB drivers.
You must unlock the hidden developer options menu by heading to the Settings > About Device > tap your finger over the firmware build number 7 or 8 times until it tells you that it is now unlocked.
Now it's time to enter the Developer Options menu from the Settings. When inside, tap your finger over the USB Debugging option so it's checked. Now you may connect to the computer without any worries and start the guide.
HOW TO INSTALL CLOCKWORKMOD RECOVERY (CWM) ON THE SAMSUNG GALAXY S4 MINI I9195
Download the ClockworkMod Recovery file from this XDA thread.
Extract the file on the desktop of the Windows PC.
Download the Odin app and extract the file on the desktop.
Launch the Odin application so that you can see the program is open and waiting. Now leave it there and we'll come back to it shortly.
Hold the Power key on the Galaxy S4 Mini for over 10 seconds until it completely shuts down.
Now find the USB cable you usually use for charging the battery and connect it to the same computer where you have the files.
Connect the other end of the USB to the Galaxy S4 Mini and you'll see the ID: COM port inside Odin changing since it is now picking up that device.
Click the PDA button and browse the desktop for the ClockworkMod Recovery file recovery-clockwork-6.0.3.3-serranoltexx.tar.md5 file — remember you must unzip the file to find it!
Leave Odin's default Settings as they are with the Auto Reboot and F Reset Time options checked.
Double check the re-partition box is empty or else you might brick your device.
Click the Start button and wait while Odin flashes the custom recovery image on your Galaxy S4 Mini handset.
Once complete, the Odin app will automatically reboot your handset and you are ready to start searching the best custom ROM for Samsung Galaxy S4 Mini.
Related Posts