In Chrome, you've already learned an easy way to add or display numbers to tabs. Now, what if you want to do the same in Firefox? Is it also possible to display the number of each open tab? Well, it's possible but to make it happen, you need to follow the steps listed below.
How to display the number of each open tab in Firefox
On your Firefox web browser, download and add the "NumberedTabs" add-on. This add-on is intended to modify each open tab in Firefox to display a number right before the actual tab title. The numbering will start from left to right but will constantly vary if ever you switch, close or open additional tabs.
When prompted by the software installation dialog, just click "Install Now".
Once installed, the add-on does not require any additional setup or configuration. Therefore, all you need to do is to open several web pages in separate tabs.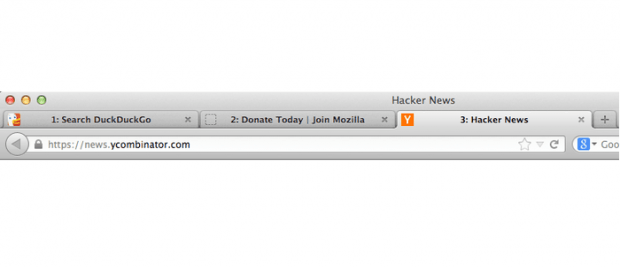 You'll know when the add-on is working because the numbers will definitely be visible on each tab.
That's not all. The add-on also facilitates seamless tab switching through the use of keyboard shortcuts. So if you want to switch tabs by number, just press the "Ctrl" or "Cmd" key on your keyboard and then press the tab number that you want.
It's as simple as that.
By displaying the number of each open or active tab in Firefox, you can easily count the total number of opened tabs on your browser. In addition to that, the add-on will also help you sort out your tabs especially if you're loading pages that must be in order.
Related Posts