In Windows, there are different ways to send or share files. You can share files locally or via web. The thing is there isn't much emphasis on file sharing security so there's always the risk of getting your files exposed or stolen. To prevent such thing from happening, you can take preventive measures such as encrypting your files.
If you wish to learn how to encrypt your files and folders in Windows right before sharing them, then here's a no-frills way of doing so.
How to send encrypted files and folders in Windows
First, you need to download the "Encrypto" software from this page. Save the file to your computer.
Once the download is complete, double-click the "EncryptoforWin.exe" application file on your computer.
Follow the on-screen instructions for installing the Encrypto software.
Once successfully installed, just open or launch Encrypto from your desktop or program files.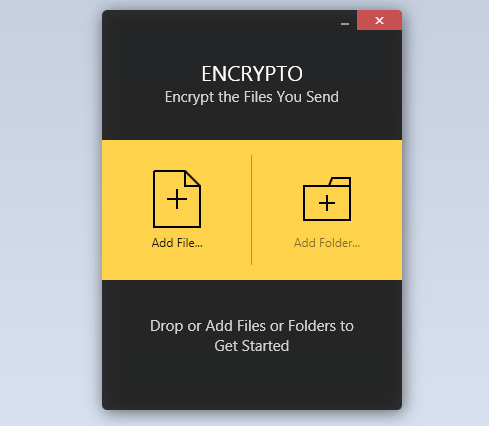 Right after opening the software, you can immediately drag and drop a file or folder that you want to encrypt and share. With the said software, you can encrypt and share almost any type of file may it be a photo, document, spreadsheet, audio, video, ZIP, RAR, PDF, etc. With Encrypto, you can choose to encrypt and share multiple files at once.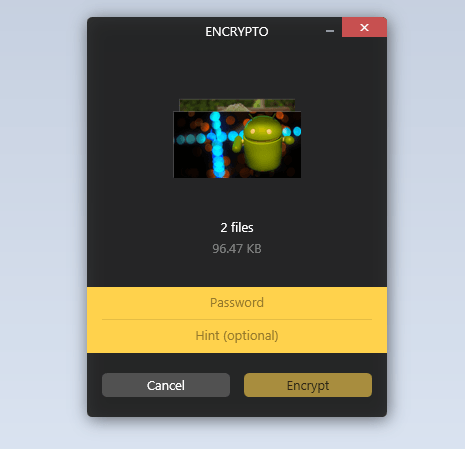 So what's next? You'll be asked to enter your desired encryption password for the file. You can also include a password hint but it's optional. Just remember that if you forget your password, there's no way to recover it.
Click "Encrypt" to confirm.
Wait while Encrypto encrypts your file or folder. Speaking of which, the said software uses AES-256 Encryption to secure your files so you'll feel more confident that it won't be easily decrypted by anyone.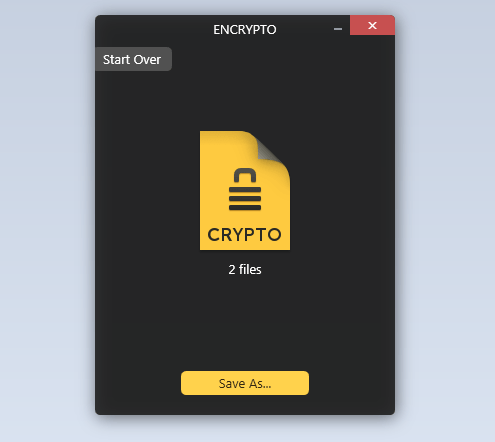 Once your file or folder has been successfully encrypted, just click the "Save as" button to save it to your local drive. After which, you may freely share the encrypted file via Bluetooth, USB, email, Dropbox, etc. Don't forget to close Encrypto as soon as you're done.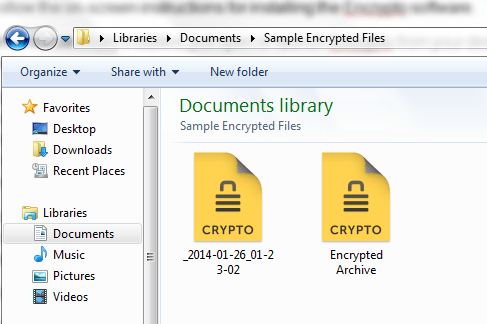 Once your recipient receives the encrypted file, all he or she needs to do is to double-click on it and then enter the correct password to decrypt the file.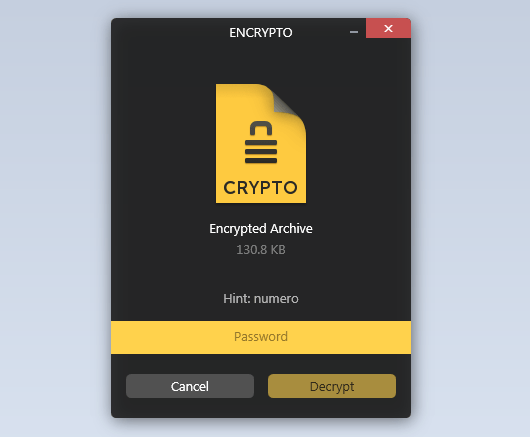 That's it. You're done.
Anyways, the good thing about Encrypto is that it also supports Mac so you can easily send encrypted files from Windows to Mac or vice versa.
Related Posts