Nowadays, a lot of professionals and companies usually put their contact information on their websites. This includes their email, LinkedIn, Facebook and even Twitter. Some would even include a contact form. The thing is what if you've stumbled upon a site with no contact page or whatsoever? Apparently, you'll need to use your research skills just to determine if the site or page actually has a valid email address. Unfortunately, this takes up a lot of your precious time.
The good thing is there's an easier way to search for email addresses from any web page or site. It can be done by simply installing a third-party extension on your Chrome web browser. Here's how it works.
How to easily search for email addresses from any website in Chrome
Open your Chrome browser then download and install the "Email Hunter" extension from this page.
Once installed, the extension will automatically add its icon to your browser's toolbar. Just look for the icon that looks like a target board.
After which, you'll be redirected to your Email Hunter dashboard. If you've signed up as a free user, you'll be given a maximum of 200 inquiries per month. If you want to increase your limit, you'll have to upgrade to Pro.
To find or get a list of email addresses from any site, just visit the site that you want first and then click the Email Hunter icon on your browser.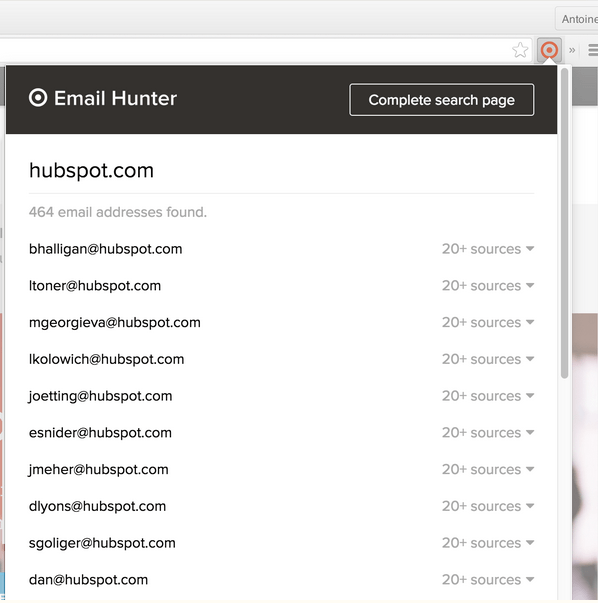 For example, if you go to dotTech.org and click the icon, the extension will automatically search the site for email addresses and their respective sources. The list will be shown on a popup window.
Just click on the email address menu to find out its exact source.
So that's it. Just copy the email addresses that you've gathered and you'll finally be able to contact those important people.
Related Posts