While upgrading a PC to newer versions of Windows can be exciting, there's also many problems that can arise due to the upgrade, such as trying to backup your data, trying to figure out what programs can be backed up and transferred and so on. Microsoft Office is usually atop many people's lists of headaches that cannot be transferred. Sometimes so much as getting the new OS on your computer is hard enough.
The same can be said when talking about Windows 8.1 which isn't available to install via the Windows 8 product key, nor is any of the base Windows 8.1 architecture able to be adjusted. Those with 32-bit architecture needed to use that same 32-bit architecture once again.
Now there's a new tool in town, namely the Windows Installation Media Creation Tool which allows for a clean Windows 8.1 install directly from a flash drive or direct from an ISO image file. Here's how to use the new tool, legally, and without the need of a product key.
HOW TO DOWNLOAD WINDOWS 8.1 PRO ISO FILE AND INSTALL 8.1 ON YOUR PC
1. Download the Windows Installation Media Creation tool from here.
2. Click the "create media" button from Microsoft's page and the tool will download directly to your computer.
3. Once the download is complete, open the file and run the program.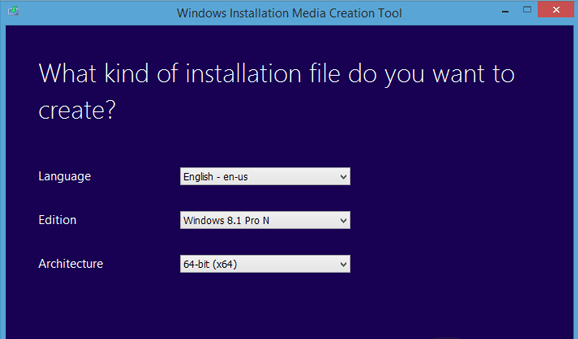 4. Set up your preferences from the first screen of options, including the language you want, the architecture you want and the version of Windows you wish to install.
5. Click the "Next" button on the bottom of the screen to continue.
6. Choose between the ISO option or installing from a USB stick.
– those of you choosing to use the USB stick should know that all contents of the stick will be erased. Therefore, if you have any data on that stick from earlier, you'll want to transfer that data, such as movies, music or any other content.
7. Click the "OK" button when it gives you the warning we just mentioned.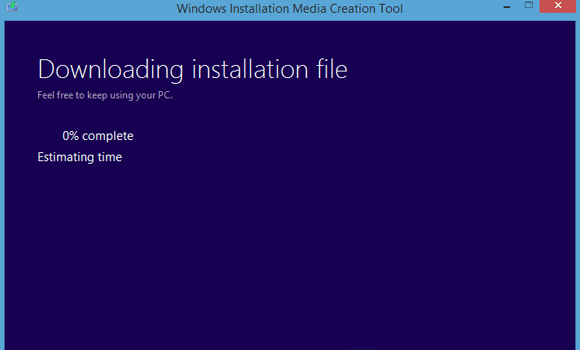 8. The Windows 8.1 is now about to begin installing to your computer. You get an "ETA" and progress bar so you know how long there is roughly to go.
Once done, you can start using it very easily. Enjoy your new version of Windows OS!
Related Posts