If you still haven't heard about it, Google uses a special algorithm to recognize text and faces in images. The algorithm is said to be dependent upon the use of artificial neural networks and is often referred to as the "Deep Dream" algorithm. With regards to this, many people were intrigued by the way how the algorithm works especially when it comes to the way how it perceives the world. As a matter of fact, it appears to have its own interpretation of the images that it processes. Instead of processing images as they are, the algorithm turns them into eerie abstract or psychedelic images that will surely catch your interest.
Speaking of which, there's one particular app in Android that uses Google's Deep Dream algorithm to transform your photos. It's called "Dreamify" and here's how it works.
How to turn photos into eerie abstract images in Android
Install the Dreamify application on your Android device.
Once installed, open the app and then sign up for a new account using your email. Alternatively, you may choose to link the app to one of your existing social media accounts.
After signing up, you will be automatically logged in to the app so what you're going to do next is to select a preset and then customize it from the "Dreamify" tab. Only then will you be allowed to capture a new photo or upload an existing one from your device.
So after uploading your photo, just let the app do its work as it automatically transforms your image into an eerie "dreamified" photo.
Once done, you'll be able to view the dreamified" version of your photo and it's already up to you if you want to share it or make it publicly available.
That's not all. Dreamify also has a separate gallery for all public dreamified photos. Just go to the "Gallery" tab inside the app to view all of the photos that were uploaded and made publicly available by other Dreamify users.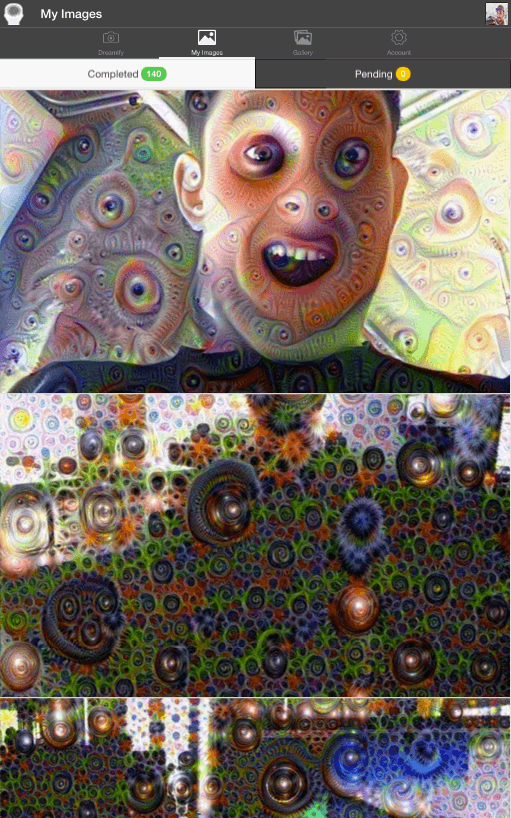 So what do you think about the photos that were generated by Dreamify? Are they eerie enough for you to be concerned about the way how the computer sees our world? Feel free to share your thoughts.
Related Posts