Most messaging apps nowadays allow group chats. The thing is they're usually limited to the users who are actually using the app. You can't just invite random people to join the group chat unless, of course, they're willing to download the app.
Now, what if you just want a simple and minimalistic chat room where you can chat and invite random people online? Well, if that's what you want, then here's a simple way to make it happen.
How to create a minimal distraction-free chat room online
For this, you may use your web browser of choice. You may use Chrome, Firefox, Safari, Opera and even Edge.
Next, copy and paste the URL below on your web browser's address bar:

https://hack.chat/?your-channel

Press "Enter" to load the URL. The said URL will take you to "hack.chat". It's basically a free online chat room application with a minimalistic and distraction-free UI.
So once the page has been successfully loaded, it will prompt you to enter a chat room nickname. Type your nickname and then click "OK" to confirm.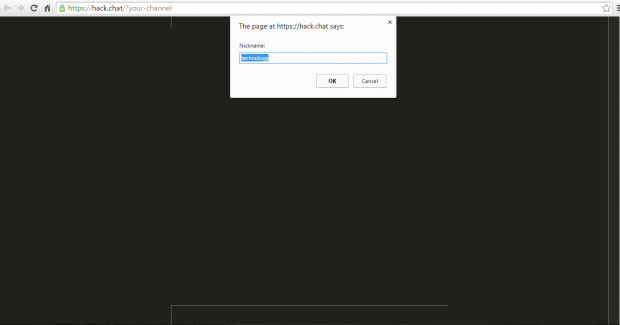 Anyways, what's great about hack.chat is that it has no channel lists so you're free to create secret chat rooms or channels.
If you want to join an existing chat room, you may join any of its pre-made channels like ?lounge and ?technology. If you want to create your own private chat room, just replace the ?your-channel part in the URL above with your own channel name. Make sure to always include the question mark.
For example, if you want to create a channel for your friends, you can edit the URL above to https://hack.chat/?tomodachi or https://hack.chat/?konnichiwa. You may then share the URL to those who you would like to be part of the group chat. If they click on the link, they'll be asked to enter their desired nickname and that's it.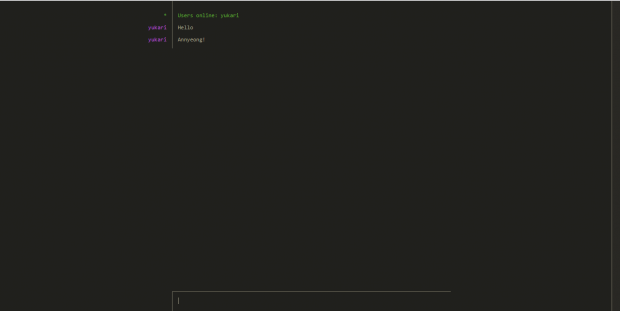 Once you've entered the chat room, you can see a list of users online at top section. You can also type your message at the bottom. Just hit "Enter" to send your message.
It's really that simple.
Related Posts