Sure, there are a wide range of apps that promises to help you clean up the embarrassing tweets that you've posted on your Twitter timeline. The thing is some of them don't really work as advertised.
Now, if you are really serious in deleting your old Twitter tweets, including your retweets, favorites and DMs, then here's a method that's already proven and tested. Just note that this method will only work if you have a Windows PC or laptop.
How to bulk delete tweets and favorites from Twitter
Okay, so first things first, you have to open this link here on your web browser (ex. Chrome, Firefox). The said link will take you to the download page of "Twitter Archive Eraser". It's a free desktop application for Windows.
Once you're on the Twitter Archive Eraser page, click "Download" then select your download option.

If you do not have the .NET Framework 4.5 installed on your computer, choose the "Installer or Setup Version". If you already have the .NET Framework 4.5 installed, you may use the portable standalone version. For this post, we will be using the portable version.
So go ahead and download the portable version of Twitter Archive Eraser to your computer. It will be downloaded as a ZIP file.

Once you're done downloading the file, extract the ZIP package and double-click the Twitter Archive Eraser application. It's the only file in the extracted package that ends in .exe.
On the Twitter Archive Eraser window, check the "I accept" section and then click "Sign In". You'll then be asked to authorize the app to access your account by logging in using your Twitter username and password.

After which, you'll be given a verification PIN. Type the PIN on the field provided. Click "OK" to confirm.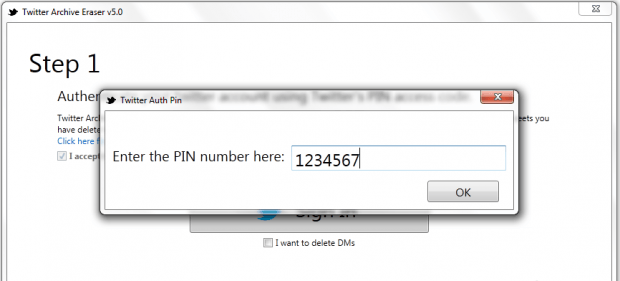 Once verified, select whether you want to delete your tweet, favorites or direct messages.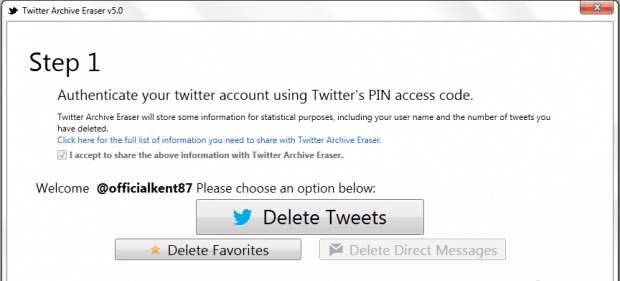 If you select tweets, you'll be asked to download your Twitter archive first by going to https://twitter.com/settings/account. Once you're there, just go to the content section and then click "Request your archive". Your archive will be sent to your email so you need to download it from there.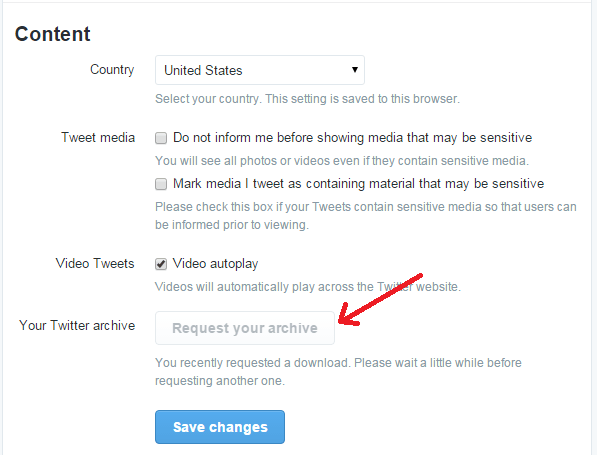 Once you have your Twitter archive, just load it to Twitter Archive Eraser and then select the year or month for the tweets that you want to delete. With this app, you can easily delete tweets in bulk. Click "Next" to proceed.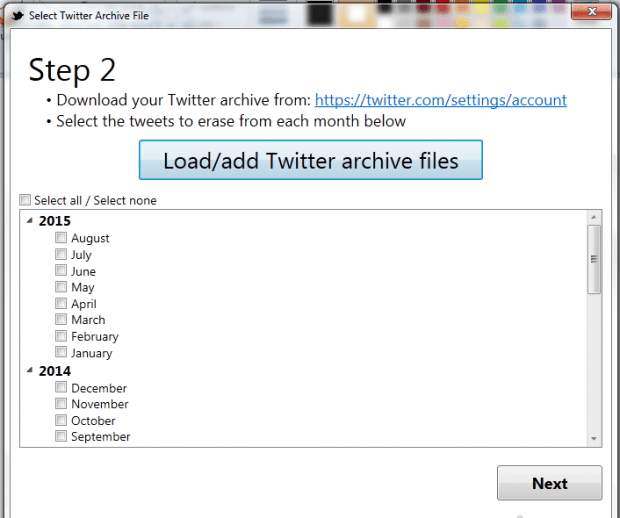 On the following screen, the application will load the list of the tweets that you want to delete. Just uncheck all of the tweets that you want to keep. If you want to delete them all, just use the "Select All" option. If you want to filter your tweets, you may also do so.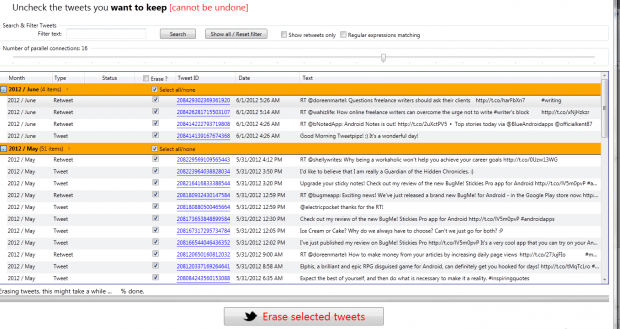 Once everything is all set, just click the "Erase selected tweets" button to confirm.
Wait while the app processes your request. It will usually take a while depending on the total number of tweets that you have selected. Once you see the confirmation message, you may close the Twitter Archive Eraser window and that's it. You're finally done! You may check your Twitter to see if the tweets were successfully deleted or not.
Anyways, the process is the basically same for deleting your Twitter favorites and direct messages. Just make sure to read and follow the on-screen guides.
Related Posts