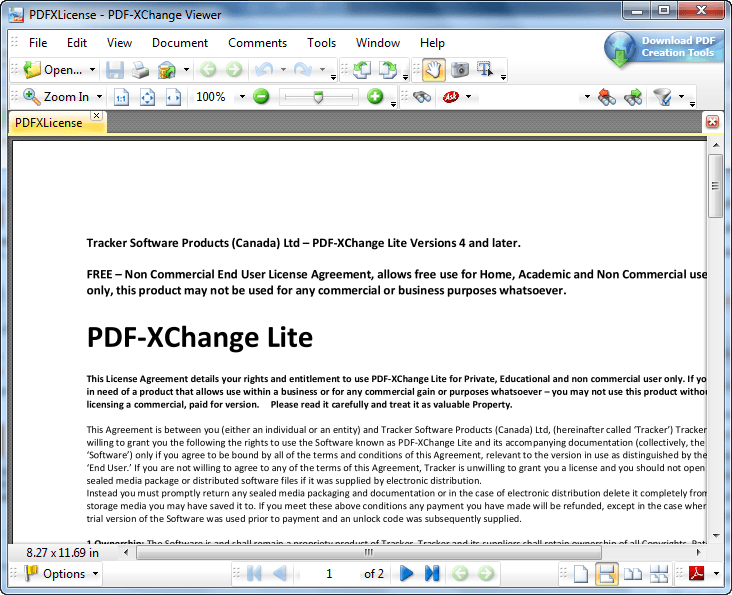 There are plenty of PDF readers and creators/printers out there. PDF-XChange seems to be one of the more popular ones, even being featured on a Lifehacker Hive Five contest. While dotTech has never reviewed PDF-XChange, many of people recommend this program as fast, lightweight, and efficient piece of software. Giving users the ability to view PDF's in a tabbed interface, providing a fast load time, and also allowing users to create new PDF's and edit or convert existing ones is just some of the attractive features of PDF-XChange.
PDF-XChange is actually available in many different editions, PDF-XChange Lite ($26), Normal ($54), and Pro ($76), with each edition having different features. This chart illustrates the differences between the three editions (chart created by the developer):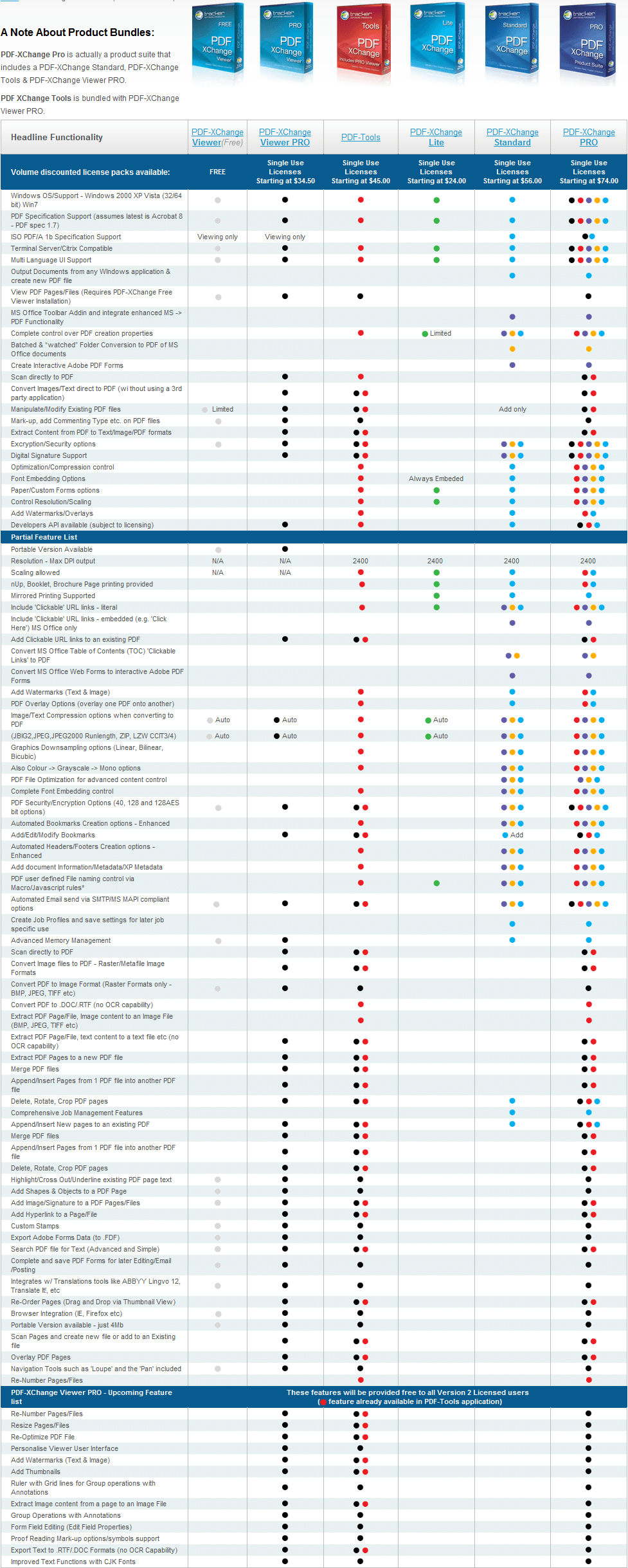 Although we can only wish for a freebie of PDF-XChange Pro in the future, there is one freebie that is available now: Back on October 20 PDF-XChange Lite was made free for home and academic users! Here's a list of features for PDF-XChange Lite as per the developer:
PDF-XChange 4 'Lite' features include:

Terminal Server/ Citrix Compatible
Multi-Language UI support
Output Documents from any Windows Application & Create new PDF file
Control Basic Paper Settings including paper size & scaling; Basic graphic resolution settings; and normal, n-up and booklet layout settings.
Add Custom PDF AcroForms to PDF documents during creation.

Control how and where you save your converted PDF files or let's you use standard Save As Dialog.
Embedded fonts support
Create PDF files with clickable literal URL links (http;//, mailto:) intact after converting to PDF.
Resolution – Max Output 2400 DPI
Mirrored Printing Supported
Add Document Information/Metadata/XP Metadata
The developer states this is a limited time offer, but does not specify how long this offer will last, so grab it while you can:
Version being given out for free: v4.0 Build 188

Free updates: Unknown

Supported OS: Windows 2000 and higher

Download size: 22.4 MB

Giveaway limitation: Free for home, academic, and non-commercial use only


Note: Unless specifically stated otherwise in this article, PDF-XChange Lite has not been tested or reviewed by dotTech (aside from checking to make sure this promotion is valid). Please do not take this post as an endorsement/rejection or review of the program. This article is simply to inform about the availability of this program as a freebie; nothing more, nothing less.
Simply head over to the promotion page and download PDF-XChange Lite.
Unzip the file and run the installer.
Install the program like normal. The only registration you will be required to do is enter your e-mail address at the end: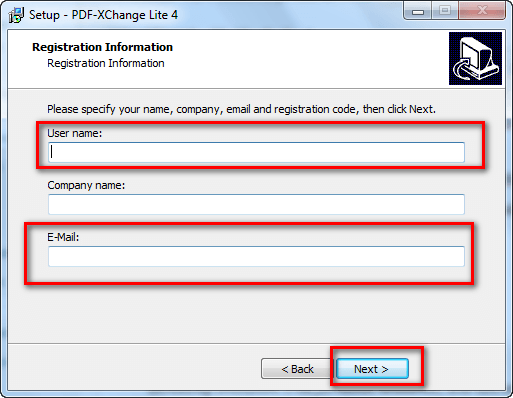 Oother than that there is no need to enter a serial key or anything.
If you have any trouble getting PDF-XChange Lite for free, post below and other dotTechies or I will try to help.
Related Posts