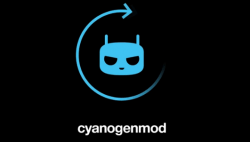 The folks over at CyanogenMod have released the latest CM13 Nightly build for the HTC One M9 smartphone. The CM13 is the custom ROM to install if you want a new ROM based on CyanogenMod and Android 6.0 Marshmallow combined.
Here's how to install the CM13 Nightly Android 6.0 custom ROM on HTC One M9 smartphones:
REQUIREMENTS
BEFORE WE BEGIN
You might want to flash the Google Gapps package based on Android 6.0 Marshmallow the same way you flash the CM13 Nightly ROM. The Google Gapps give you those Google stock apps that normally come with your stock ROM but cannot make the trip over with your custom ROM.
We guide you to the NANDroid Backup during the guide. It is advised you take that complete backup option when you get the chance. Flashing the CM13 custom ROM will wipe your data on the device.
Sometimes you can install a custom ROM using just a custom recovery. The CM13 ROM you are installing below must be installed on rooted firmware. You can find the guide above in the 'requirements' section for rooting the M9 running Android 5.0 Lollipop firmware. Additionally, we have other guides on the site if you are running a different version or Android OS on your M9 device.
Those of you finding the guide not working should check that you are running with the latest custom recovery version. The CM13 file you are flashing might not flash on an older custom recovery. The one available from our link should do the trick.
Flashing a CyanogenMod custom ROM on the HTC One M9 smartphone should only be done by advanced Android users.
HOW TO INSTALL CM 13 NIGHTLY ANDROID 6.0 MARSHMALLOW CUSTOM ROM ON HTC ONE M9
Download the Android 6.0 CM13 Nightly zip file from this link.
Connect the HTC One M9 smartphone to the computer using the USB cable.
Copy the CM13 custom ROM to your internal SD card and make sure it's the root of the SD card.
Unplug the HTC One M9 from the computer and boot it up in the recovery mode.
From the main recovery menu, choose to take the NANDroid backup option for a complete backup of your data.
Now you must apply the full wipe and reset:
– CWM users: 'wipe data/ factory reset'.
– TWRP users: 'wipe'.
Install your ROM file:
– CWM users: 'install zip from sdcard', followed by 'choose zip from sdcard'.
– TWRP users: 'install'.
Upload your CM13 Nightly custom ROM zip file.
Once done, you might want to upload the Google Gapps package for the Android 6.0 Marshmallow.
Go back to the main recovery menu and choose the 'Reboot System' option from the menu.
Now your HTC One M9 device will load in normal mode and your new ROM will appear on the display. Enjoy!
Related Posts