Windows Store is a critical component in Windows now as Microsoft has promoted it really hard and they have tried to move most built-in apps to the Store. Since Windows 10 launch back in last summer, Microsoft reports three billion visits to the Store. Download and purchase activities also have grown with Windows 10. To download or buy something in Windows Store, user must have a Microsoft Account (MSA). But do you know that you can share a MSA with other persons (like your family) so you don't have to buy something twice? In this post, I'll show you how to sign in to the Store with a different MSA.
When you sign in to Windows Store with different MSA, it won't affect the MSA that you use to sign in to your computer. They're separate things. And also you're allowed to use only one MSA in the Store app. That means you have to sign out of the current account in order to add a different one.
Open Windows Store and click on your account button next to the search box
Click your account email on the top of the menu
In the popup window, click the account one more time and select "Sign out"
Once you signed out, click the account button and select Sign in
Now there's an option to add a MSA, click it and follow the screen to complete the process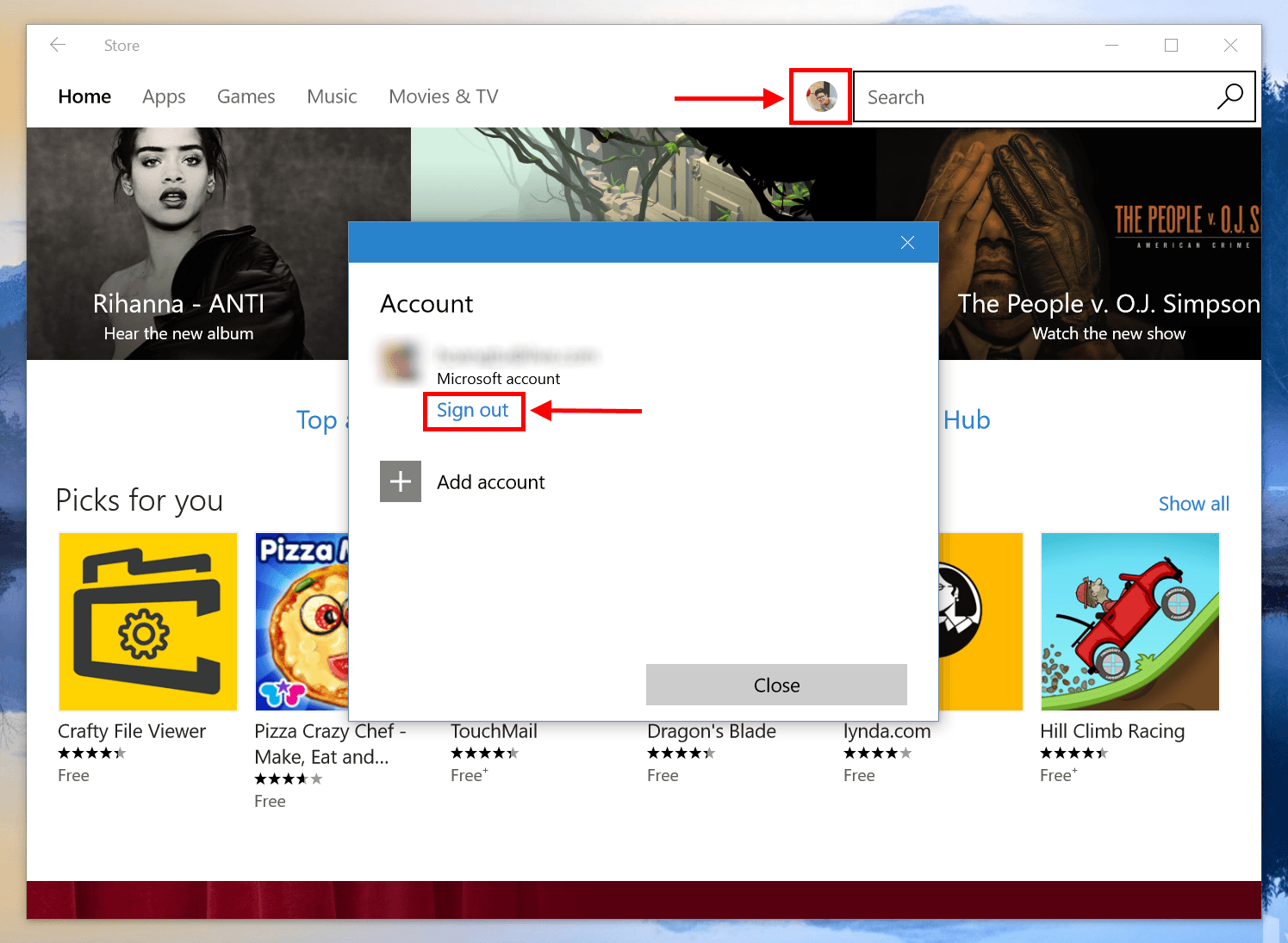 And that's how to use different MSA in Windows Store. You can easily install any downloaded and purchased apps in your library. Windows Store allows you to install an app on up to 10 devices. Enjoy it!
Related Posts