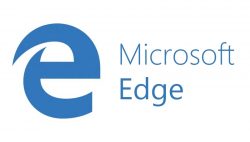 Microsoft Edge recently came to the market and is now gaining attention. If you still haven't heard, Edge is a part of an operating system and it cannot be uninstalled in case you want to resolve some browser-related issues. Nonetheless, there are many ways to sort out the problem but you should have to consider the basic and easy methods first.
Steps to Reset Microsoft Edge
Method#1: Resetting Edge using settings
On the right side of your desktop you will see (…) these three dots. By clicking on these dots you will get a box containing different options. Select the setting option present at the end of the tab panel and then you should go to navigate to clear browsing data and click on the option which is choose what to clear. After clicking on choose what to clear a box appears containing different options such as browsing history, cookies other downloading of different files. Select the first three options and press clear in order to reset the browser. It would start clearing. After this open Task manager. You can open it by pressing Win + X. Inside the task manager choose Microsoft Edge and select Go to details. After this click on exe and choose End Task. After this restart your PC and open edge it will reset successfully.
Method#2: Advanced way
Another way is an advanced method. You can use this method in order to delete the core data of Microsoft edge and reset it. For this purpose navigate the following folders and clear them completely in order to reset the Microsoft edge.
C:\Users\%username%\Appdata\Local\Packages\Microsoft.MicrosoftEdge_8wekyb3d8bbwe
By using the above code the %username% is replaced with the previous user name. Now, open the Powershell by using admin rights through Run as administrator. After this type a specific code and you can see the results in it. The code which is written inside the Powershell is as follows
After writing the above code in Powershell close it and open the edge browser again then you will see that it would be reset to its default settings and all the previous data is removed.
Two detail methods of resetting Microsoft Edge are mention here. Method 1 is a bit easier but it contain a number of steps which can be performed one by one and then the Microsoft edge is reset to default but in second method only a few lines of code is added in the Powershell and all the previous data from the Microsoft edge can be removed and it sets to default. You can select the method of your own choice by considering the facts that which is more reliable and understandable and reset the Microsoft edge.
So, these are the methods which are used by the users to and the Microsoft to reset the Microsoft edge in windows 10.
Related Posts