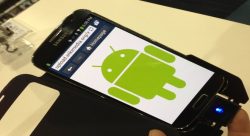 Are you an Android Smartphone user who wishes to share your Android screen easily with others? Moving data between devices is common these days. There are many ways that you can now share the information on your iPhone with your PC. Let us see how you can do that.
You can see your Android screen easily on a PC or MAC if you have already rooted your Smartphone. Even if you have not rooted your Smartphone, there are many ways you can share an Android screen on a PC.
Why You Need to Share Your Android Screen Easily With a PC or MAC?
Reasons vary from person to person, but the most common reasons are:
You may be a programmer doing some coding and feel like checking out how the app is working. Sharing your Android screen easily with a PC allows you to check the performance of the app on a large screen.
If you do not wish to upload your pictures to the PC, but would like to share them on a large screen, you would want to connect your Android screen to the PC.
Another common reason may be when you would want to give a quick presentation and your PC is already connected to the projector, so by connecting your Android screen easily, you can give the presentation without any difficulty.
Steps to Share your Android Screen Easily
Download Google Chrome on your Android Smartphone.
Download the Vysor Chrome app, which is a key component for sharing your Android screen easily.
Get a USB cable to connect your Android phone to your PC.
Now, enable the USB debugging mode in your Smartphone. For that, go to Setting and choose "About Phone" option. Now scroll down and select the option "Build Number." Tap it seven times continuously. Now go back to "Settings" where you will see a new option called the "Developer" option. Scroll down and enable the USB Debugging mode.
Once you have enabled the USB debugging mode in your Smartphone, the remaining steps are comparatively easy to do. Start the Vysor" Chrome app using the Chrome App launcher option.
Now search for your Smartphone by clicking on the "Find Device" button. After your Smartphone is displayed, connect to your Smartphone.
Vysor will now connect your Smartphone and you can see your Android Smartphone screen on your PC.
You can use your mouse and keyboard for navigation and for other activities. They all work fine when your Android phone is connected to your PC. If the Android version is Lollipop, then it allows you to connect the Smartphone to PC without a USB cable.
Sharing Your Android Screen Easily With Your PC Without the Help of a USB Cable
Download the AllCast Receiver app for Chrome.
Download the app named Mirror Beta for Chrome.
Now connect your Android Smartphone to your PC by launching both the apps. You need to ensure that both the PC and your Smartphone uses the same Wi-Fi connection. Now in Mirror, search for the Network device that matches your PC and connect to it.
Conclusion
Sharing your Android screen easily with your PC is a great option to have. By following the steps given above, you can now share the information on your Android with your PC and make use of this great feature.
Related Posts