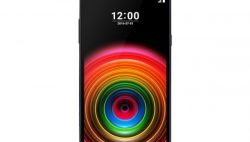 There comes a time when LG mobile users want to access the recovery console so they can install updates or apply hard resets. The recovery mode is a separate bootable partition that is available on most smartphones and tablets. The reason they make it as a separate partition is so that no matter what problems you are facing with the Android operating system it can always still boot into the recovery console.
There are usually a few ways LG mobile device owners can get into the recovery mode. People who have the device rooted can install apps like the Quick Boot application available from the Google Play Store, and it can boot into the recovery mode. Others who have knowledge with Android Debug Bridge can install ADB on a computer and run commands from the command prompt window to get into the recovery mode. However, the main way for people to get into the Recovery Mode is by using the hardware button combination.
Entering the Recovery mode on LG mobile devices
We need to start by getting into the bootloader. To do that we need to start with the LG device turned off completely.
Boot the LG device up by holding the Volume Down and Power buttons until you can see the LG logo on the display.
If the above steps didn't get into the bootloader, try doing it again but releasing the buttons and then pressing them again after about a second when the LG logo is on the display.
Now that everyone is in the bootloader, it is time to get into recovery. Scroll down the list with the Volume Down button and stop when you have highlighted the Recovery option from the menu.
Press the Power button with the Recovery highlighted.
In conclusion, that is how to get into Recovery Mode on HTC mobile devices by using the hardware button combination. If the steps in the guide did not work for you, try a Google search for the way to entering Recovery Mode on your device and mentioning the device name in the search query. Alternatively, you can use any of the methods described in the introduction such as ADB commands and the Quick Boot application form the Google Play Store. Just remember that ADB commands need to have ADB installed on the computer before they can work and the Quick Boot app only runs if the Android operating system running on the device has root access.
Related Posts