There are many software tools available in the market today but none can be said to be as powerful as the ones developed by Wondershare. The interesting thing about Wondershare is that they have mastered the art of bringing out well tailored sophisticated software product which is always a perfect fit for users. One of such great products from the ever reliable Wondershare is the PDFelement for Windows. For users of PDF files, this is good news because you now have what it takes to edit PDF files to suit your needs putting you in total charge.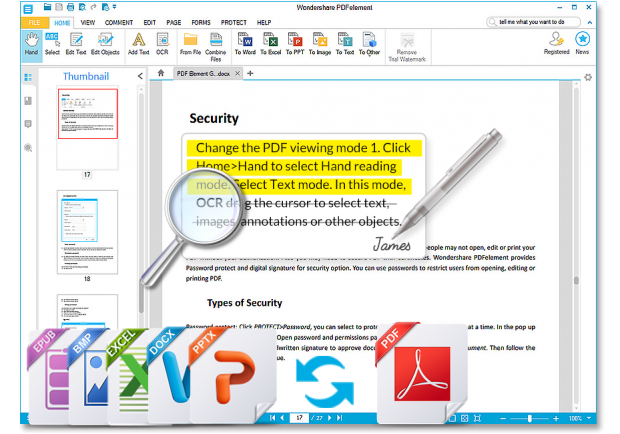 Wondershare PDFelement for Windows is the Real Deal
Now, talking of the real deal, PDFelement for Windows is packed with professional tools that make editing and transforming PDF to look like a child's play. In fact, you do not need to waste even a further dime sticking to Adobe; this tool just gives you all you need without breaking a bank. PDFelement for Windows is a complete editing tool that is designed to give you a full control and let you change images and text or modify pages in your PDF document and make you do things that you thought would not have been possible. Even when you already have the files in popular formats like word and excel, this incredible software enables you to transform them into PDF and vice versa and it does it so fast. The good thing is that when it does these transformations, it retains the original layout and this means that you do not have to do the extra job of retyping the information.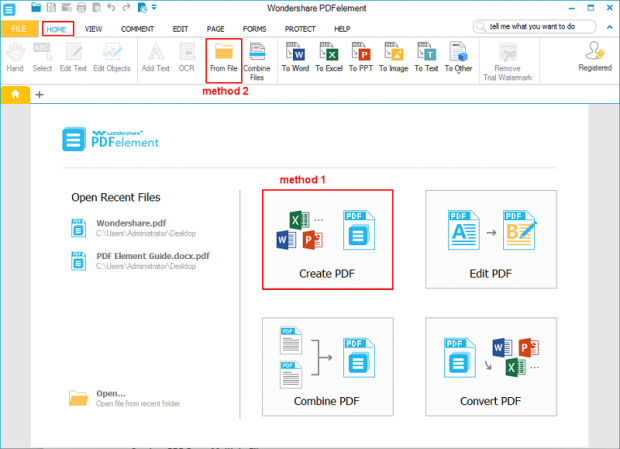 What about forms? You do not have to worry about filling forms because it automatically highlights the fields enabling you to fill out forms so easily. Besides, creating your own special forms is also a possibility with PDFelement for windows because attributes like drop down lists, attributes and buttons normally found in forms can be easily done with the tool.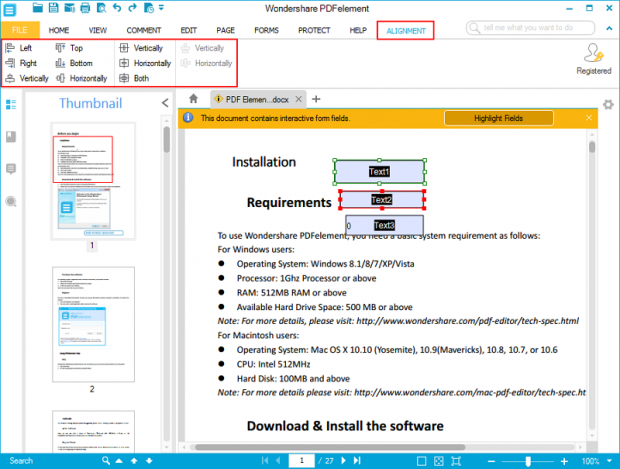 At the heart of its capabilities is the much valued OCR technology which gives it the edge over some other PDF editors. The reality is that Wondershare PDFelement for Windows boast of an industry leading OCR technology which is vital if you are to convert image based PDF documents into searchable, editable and selectable documents. Since most PDF documents come in form of images, you would not have any problems editing them and that is the beauty of PDFelement for windows plus fortunately,
OCR supports over 20 languages which makes it even more formidable.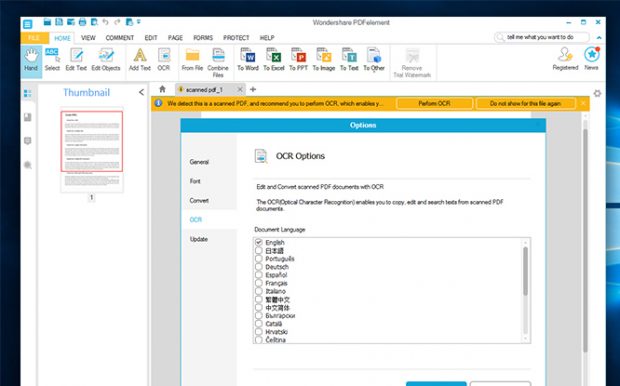 In addition, PDFelement has continued to impress with its annotation, password protection and digital signature application features. Not even forgetting the merge and split, insert and replace and the newly added redaction features which allows you remove sensitive texts from documents. In fact, what more can you ask for?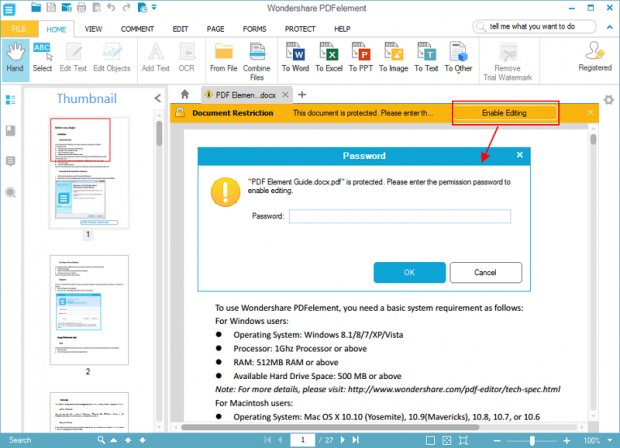 Try Wondershare PDFelement for Windows
In fact, PDFelement for Windows will blow your mind and we mean every word of it. All you need do is to give it a try. You can even try our free version and guess what? You will not regret it. Just try it now.
Related Posts