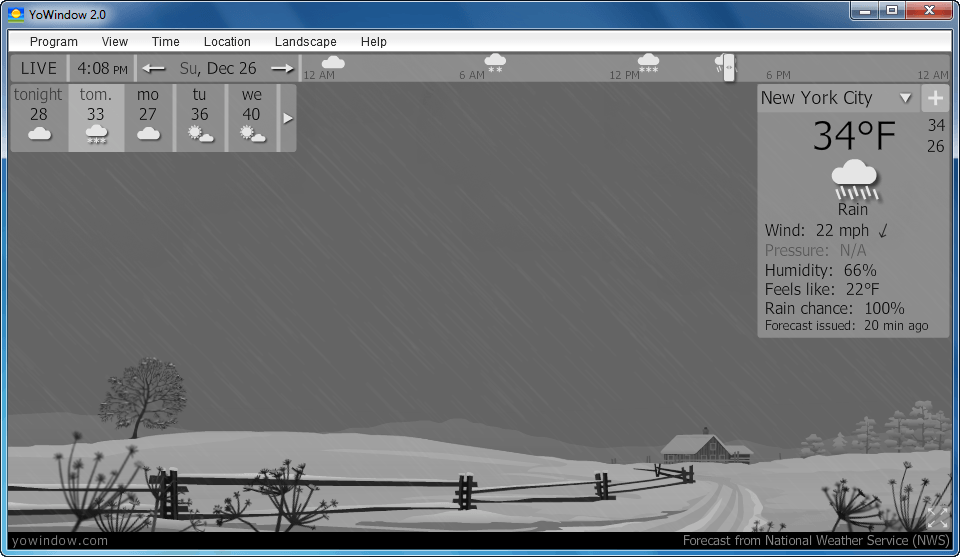 Update: This promotion is now over. Sorry to those that missed it! To avoid missing promotions in the future, consider subscribing to dotTech: RSS Feed | E-mail | Twitter | Facebook.
Back in May dotTech discussed Repkasoft's YoWindow, a fun and unique tool for keeping track of the weather right from your desktop. For those that did not read that don't remember, I suggest reading my previous review to recap your memory, or watching the following video (video created by the developer):
There following is a description of YoWindow as per the developer:
What is YoWindow?

YoWindow is a weather application.
A new kind of a weather application.

YoWindow displays weather conditions over a nice and peaceful landscape.
So you can watch the weather looking at the landscape.
Naturally – just like looking out of your window.

That makes YoWindow special.
You see the picture instead of bare weather data.

In your window you can watch current weather only.
YoWindow is able to display the weather forecast.
You can point at any time you wish and enjoy the weather picture.
You can even scroll the time.

At the moment, there are no weather application of this kind.

YoWindow is a next generation interface for weather application

Key features

Beautiful picture – quality graphics and animation.
The weather picture is easy to get and easy to remember, opposed to weather reports.
Watch the weather at any moment you wish.
The picture is built on top of the real data – weather, sun-light, season, astronomical calculations.
Every weather phenomenon is supported:

various clouds
rain
snow
hail
fog
wind (reflected in the clouds, grass, rain drops, etc)
thunderstorm

Every weather parameter you need is available for display: temperature, wind speed and direction, pressure, humidity, etc.
You can choose virtually any place on earth to watch (21,000 locations)

More

We are trying to make YoWindow close to reality. The location of the sun, moon, moon phase, sunrise and sunset times correspond to the actual values for the place you choose.

The look of the landscape changes considerably depending on the season. YoWindow selects the most appropriate season for the given date at the place you choose (we use weather history). Scroll through the year using the calendar – and you will see how seasons change.

The weather is updated automatically, fast and only on necessity.

You can use YoWindow as a reliable world-clock. Whatever location you choose, the local time displayed by YoWindow is correct. Daylight saving time is computed flawlessly.

Occasionally, you may notice interesting objects in the skies like a plane or a shooting star.
As discussed previously, YoWindow comes in two editions: YoWindow and YoWindow Ulimited. YoWindow is free, while YoWindow Unlimited costs $9.99 USD. The following chart shows the differences between YoWindow and YoWindow Unlimited:

That said, for the next 24 hours (promotion starts 00:00 PST Sunday December 26, 2010 and ends 00:00 PST Monday December 27, 2010) everyone can get YoWindow Unlimited for free!
This promotion of YoWindow Unlimited works a bit differently than past dotTech Promotions. Instead of providing a special landing page or registration form for this freebie, this promotion takes place through Plimus, the company that manages Repkasoft's sales system. Essentially you will be "purchasing" YoWindow Unlimited, but you will be purchasing it for $0. Since you are not paying anything, no credit card or PayPal or other payment details are required but you do have to fill out a form that includes personal details such as name, address, and phone number. Please note that none of this data is going to dotTech. Everything is being managed through Plimus – whatever data you submit goes to them and/or Repkasoft.
To get YoWindow Unlimited, follow these simple directions:
Version being give nout for free: v2.0 Build 429

Free updates: Yes, but 2.x updates only

Free technical support: No official tech support is provided. However, Repkasoft will answer e-mails for two days, and there is a forum on their website for people that need assistance.

Supported OS: Windows XP/Vista/Win7

Download size: 3.7 MB

Giveaway time-frame: This promotion starts 00:00 PST Sunday December 26, 2010 and ends 00:00 PST Monday December 27, 2010. Since you are "purchasing" YoWindow Unlimited through this promotion, you own it forever so you can install/reinstall it whenever you want.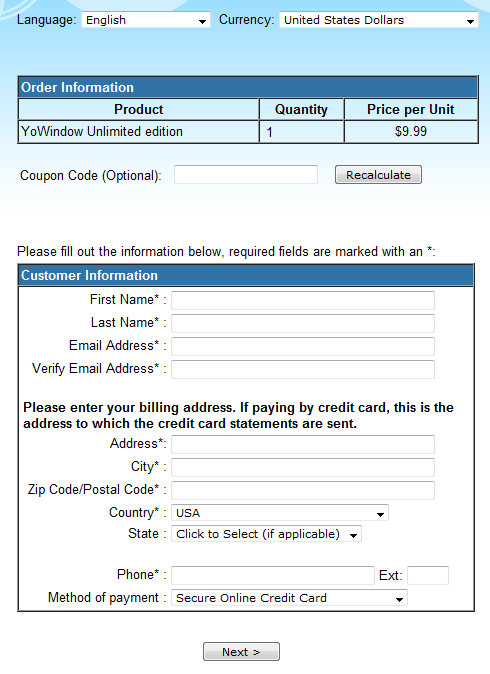 In the coupon code box enter dotTech9217 and hit Recalculate. The Order Information box should now look like this:

NOTE: This promotion is available to everyone; however this is a dotTech.org promotion. Please do not share or re-distribute the coupon code on other websites, blogs, forums, etc. Rather, if you want to share this offer with others, provide a permalink (alternatives link) to this article. Thanks!
Fill out the Customer Information part and hit Next >. If you do it properly you should see a confirmation screen:

Check the inbox of the e-mail address you registered with. Look for an e-mail from sales@repkasoft.com with the subject of YoWindow 2.0 Unlimited order information?. In the e-mail you will find your registration code:
Download and install YoWindow.
After installation register YoWindow with the registration code you received to turn it into YoWindow Unlimited: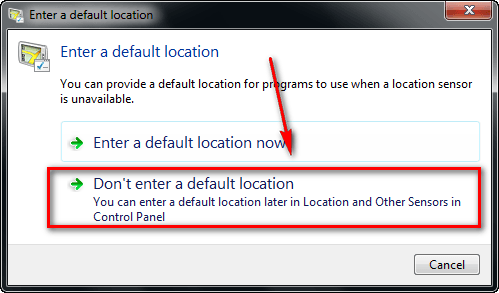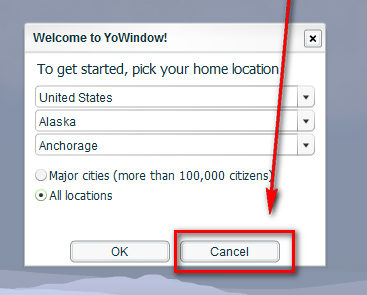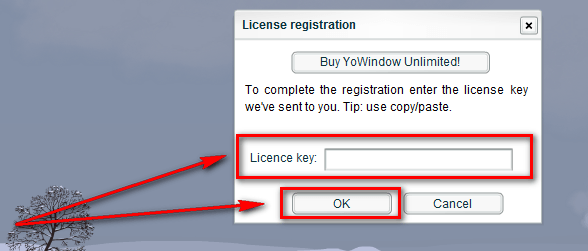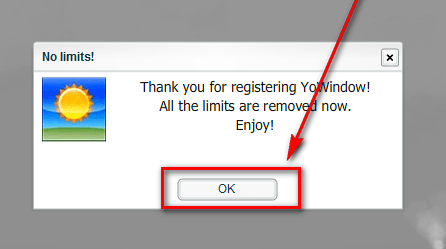 Note that as part of these registration directions I have instructed you to not set the default and home locations. Please make sure you go back and do that after registration if you want YoWindow Unlimited to work properly.
Enjoy!
(Optional) As a way of thanking Repkasoft for this freebie, please provide them with feedback regarding their software in the comments below. Feedback can be anything including but not limited to bugs fixes, desired features, desired changes, ways to improve the program, input on the current price, etc.
If you have any trouble getting YoWindow Unlimited for free, post below and other dotTechies or I will try to help. The developer has also told me to instruct people having trouble to send an e-mail to support [at] repkasoft [dot] com and he will try to assist everyone that has issues participating in this promotion.
Related Posts