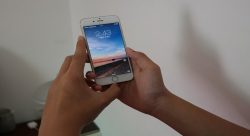 Are you an iPad or iPhone user trying to figure out how to take screenshots on your iPad or iPhone? There are many people who struggle with their iPad or iPhone for taking important screenshots. Taking a screenshot basically means taking a picture of what is on your computer screen.  It is sometimes referred to as a screen capture. This is usually done when you want to share what is on your screen with someone else.
Why You Need to Take a Screenshot on Your iPad or iPhone
There could be many reasons why you may want to take screenshots on your iPad or iPhone. If you are looking at a funny scene in front of you or are trying to show someone how to perform a certain function on their computer, you may want to send a picture of what you are looking at and send it to them.
From a more technical point of view, screenshots are taken by professionals to display new features of iOS, to illustrate the proceedings of iOS, or a game to friends. People also take screenshots for including them as a part of tutorials.
For others, screenshots on your iPad or iPhone are useful for sharing with friends and relatives. You may take screenshot of a feature in your latest app or a strange error in the app to discuss with your friends. There is no other easy option than taking a screenshot to share your screen with others.
Taking a Screenshot on Your iPad or iPhone
If you're using an iPad or iPhone, taking a screenshot is relatively easy. You need to press the wake/sleep button that is present at the upper right of the iPad or iPhone and Home button at the bottom simultaneously to take a screenshot. It may be a little bit difficult in the beginning as the timing of pressing both buttons together may not be correct. But once you're used to it, it will be easy. A single flash occurs when the screenshot is taken. Then the screenshot is saved in the image Gallery on your iPad or iPhone.
Viewing the Screenshots Taken
For viewing the screenshot you have taken, you need to go to your Home screen. From there, tap on the Gallery icon and the screenshot will be displayed at the lowest left most portion. You can share the screenshot with your friends and relatives by sending it through Wi-Fi or Whatsapp.
Saving the Screenshots
By default, a screenshot on your iPad or iPhone is saved as .png file. The camera photos taken using your iPad or iPhone are saved in .jpg format. Therefore, if you need to convert .png files to .jpg file, you need to use a third party app to convert it. If you have Photoshop installed on your system, you can transfer the .png files to your PC and open it using Photoshop and then save as .jpg file.
Taking Screenshots Without the Home or Power Button
If your Home or Power button is not working on your iPad or iPhone, you can still take screenshots using the iPad or iPhone. For this, you need to go to Settings > General and from there Accessibility. Now, scroll down and tap on "Assistive Touch" to activate it. It will display a lot of options. From there, tap on "Device" and after that tap "More." There, you can see an option called "Screenshot." When you tap on this option, it will capture the screen and save the images in your gallery.
Related Posts