Software Description
The following is a description of Platinum Guard, as per the developer:
Platinum Guard helps you to remove any unnecessary files from your computer, allowing Windows to perform faster, while freeing up some valuable hard disk space, which otherwise would have been lost.


Apart from that Platinum Guard is also an excellent utility to protect your privacy. Internet Browsers for example, including popular titles such as; Microsoft Internet Explorer, Mozilla Firefox, Google Chrome and Opera, will generally store several data files that contain sensitive information related to your browsing history and behavior.

These data files can easily reveal numerous amounts of private information such as files that you may have downloaded, video clips that you might have watched, websites that you have previously visited and almost all pictures you have viewed on the web. Anyone with a little advanced computer knowledge can easily turn these sensitive data files into human understandable information, thus compromising your personal privacy.


But do not panic! If you have Platinum Guard installed on your computer, you do not need to worry any longer. With just a simple click of a button, this software product will automatically take care of covering up any of your browsing history and behavior, allowing you to use your personal computer peacefully again knowing that your privacy is now secure.


And that is not all. Platinum Guard also comes equipped with several advanced features such as Mozilla Firefox SQLite Database Vacuuming, Un-compression of Compressed Old Files and the Two-Click Intensive Computer Cleaner all make sure this product is truly your one-stop-tool when it comes to computer clean-up and maintenance.


Finally we would like you to keep in mind that Platinum Guard was designed with utmost care in order to ensure that it is completely safe and secure to use. It has been developed with multiple levels of validation and routine checks to ensure that it cannot delete any useful information or documents that you or your computer might still be needing.
dotTech Advice
dotTech reviewed Platinum Guard (v4.0.0) last year. Here is what we think about it:
While yes its performance is not too bad, Platinum Guard is a software that is – in my opinion – not fully developed and has too many shortcomings.[…]

Platinum Guard needs some work before it can be used by mainstream users; until then, it is only an ordinary program.[…]
Some dotTechies have asked me in the past why I post about freebies that I don't like or don't give a positive rating to. The reason is two-fold, and it applies to this Platinum Guard freebie also:
Many people ask to me post about specific freebies. If I get continued requests about the same freebie, I tend to post about it.
I can only tell you what my opinion is about a program. I cannot control what you install on your computer. There are many people that may take dotTech's advice into consideration but not necessarily do as we say.
By posting about about a freebie I am not saying "go and get it". I am saying "hey look this freebie is available and this is what I think about it". The decision of if you want to get the freebie or not is your decision to make; my job is to tell you about it.
Freebie Details
To get Platinum Guard for free, follow these simple directions:
Version being given out for free: v4.0.0

Free updates: Unknown

Supported OS: Windows 95/98/Me/NT/2000/XP/Vista/Win7

Download size: 2.03 MB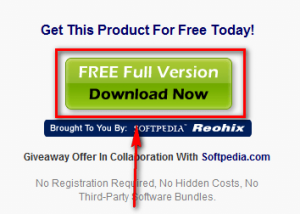 After the download has finished, simply install Platinum Guard and you are good to go – there is no registration required.
Enjoy!
If you have any trouble getting Platinum Guard for free, post below and other dotTechies or I will try to help.
Related Posts