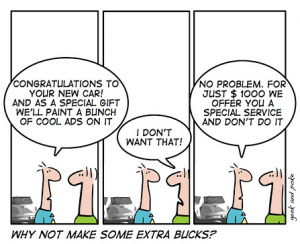 One of the worst parts of bundled software is that the vast majority of people don't actually read installers as they go by, they simply click NEXT NEXT NEXT NEXT. This means downloader's computers get filled to the brim with stuff they don't want and stuff they'll never use. Luckily, software developers know people hate this and have taken to bundling less and less with their code.
However, Download.com now bundles its own crapware with those software developers' code you download from its site. Wait, what?
Image Credit: Geek&Poke
After downloading a program from Download.com, you'll notice that it's not actually an installer–just another downloader. (Firefox is several megabytes, not 400KB!)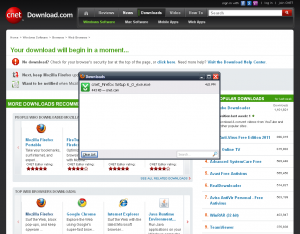 Starting this new web installer, you'll notice that it's a four step process in place of a one-step process. Not only that, but it complicates the already complicated process of installing new software.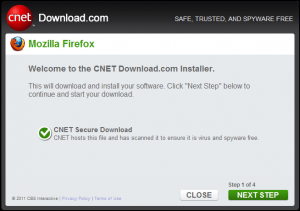 You'll notice that, before letting you actually download anything, it wants to install a new toolbar, change your search engine, and even change your homepage.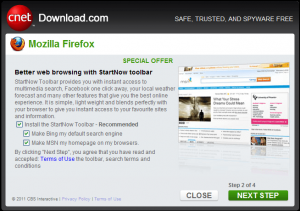 Only after accepting or declining these toolbars will you actually be allowed to install your own software.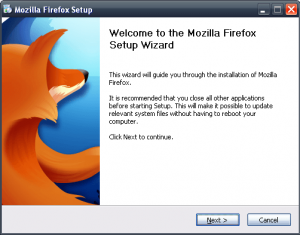 The only way to avoid this new installer is to log into CNET and clicking the small Direct Download link: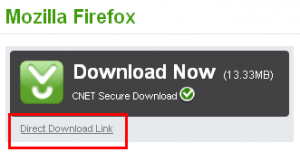 Luckily for users, alternative download sites exist. Several popular ones include Softpedia.com, which marks programs with toolbars included; FileHippo, which has an amazing updater available as well; and MajorGeeks, which has a usable, clutter-free interface.
Via Lifehacker and Ghacks
Related Posts