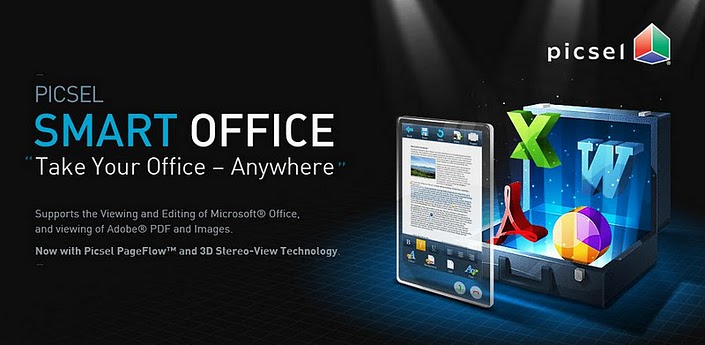 Missed out on Office app promotions from Amazon Appstore? No need to worry. Here is another chance to get full-fledged Office app for free. This time it is Smart Office Plus and this time it is from GetJar Gold so there are no silly geographic restrictions.
App Description
The following is a description of Smart Office Plus, as per the developer:
View, create, edit and share Microsoft® office documents on your phone or tablet.

SmartOffice™ makes creating, editing and sharing Microsoft® Office and other documents on the move even simpler through an easy to use interface, drag and drop editing and sharing to email, Dropbox or Google Docs™.

Our market leading viewing technology means you can view Adobe® PDF documents, image files, plain text and other standard applications, without losing important content.

Now you can load email attachments, edit and send back while you're out of the office or in a meeting.

SmartOffice™ is the only office application that allows you to create documents from scratch using a FREE set of preloaded templates.

Smart Office™ is intelligent, it adapts to your device with UI included in the application developed to know whether you are using a Tablet or Smartphone.

— Features —

? View and edit major office documents.
? Edit text directly in your document.
? Choose fonts, colours, alignment, formatting, move images, and more.
? Edit and create autoshapes in PowerPoint presentations.
? Insert image from camera or gallery, in MS Word documents.
? Send and receive email attachments.
? Create and delete files in storage.
? Recalculate spreadsheets and update charts with new formulae.
? Zoom to any size from multiple-pages-on-screen, to huge.
? Slide show presentation
? Cut and paste selections to the special scrap book and system clipboard.
? Undo mistakes easily.
? Reflow pages to fit screen or use full page layout.
? Tablet user interface with easy dialogues.
? Phone UI, with multi-touch or single touch gestures
? World's first stereo 3D document viewing.
? High performance loading and zooming.
? Android 1.5 and later compatibility.
? Search for text, and follow hypertext links.
? Navigate easily to any page with convenient gestures.
? Dropbox file sharing.
? Google Docs file sharing for some files, beta
? Email, SD card file access.
? Create new documents from optional templates.
? File browsing is convenient and fast.
? Save correctly in original format without losing data.

— File formats —

? Microsoft Office: all versions since 1997:
? Word, PowerPoint and Excel 97, 2000, XP, 2003, 2007, 2010 (viewing and editing);
? Adobe Acrobat PDF (viewing);
? JPEG, PNG, GIF, BMP images (viewing);
? Vector WMF and EMF diagrams (viewing).

— Languages —

Application localised for: Chinese (Simplified), Chinese (Traditional), Japanese, French, German, Italian, Korean, Polish, Portuguese, Russian, Spanish and Turkish.


View documents in the following languages: Chinese (Simplified), Chinese (Traditional), Czech, Danish, Dutch, Finnish, French, German, Greek, Indonesian, Italian, Japanese, Korean, Norwegian, Polish, Portuguese, Russian, Slovak, Spanish Swedish, Turkish and Ukrainian.
dotTech Advice
Smart Office Plus isn't as well known as ThinkFree Office, OfficeSuite Pro, Documents To Go, or Quickoffice Pro. So before downloading it was I a bit skeptical as to its quality, thinking it is probably just a developer trying to make a quick buck with a poorly developed Office app. However, once I downloaded it and started using it, I was pleasantly surprised.
As it turns out, Smart Office Plus is not a poorly developed Office app; it actually works fairly well. I didn't spent too much time using it but during the time I did use I was impressed: Documents load quickly, documents are displayed perfectly – although there is no reflow view when viewing PDFs – editing documents is fairly easy, and the interface is polished, well designed, and easy to use. In fact one area where some Office apps fail is showing images in documents; but Smart Office Plus accurately displayed all images in the all the files I have tested so far with it. And there is even a "3D view" option which I couldn't test because I don't have a 3D phone but still sounds interesting nonetheless.
Is Smart Office Plus better than the competition? Hmm… that is hard to decide with the little time I spent with it. What I can say, however, is Smart Office Plus is a good Office app and worth getting if you need it.
Freebie Details
As already mentioned Smart Office Plus is being offered via GetJar Gold. So it is available for an indefinite amount of time but likely won't get free updates.
You can grab Smart Office Plus from the GetJar Gold section of your GetJar app (if you have it installed already) or hit up the link below on your mobile phone to download the GetJar app and then download Smart Office Plus (you will be prompted to download the GetJar app when you try to download Smart Office Plus from the website):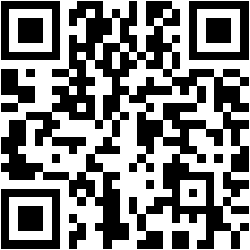 Smart Office Plus [GetJar Gold]
Smart Office Plus [Android Market]
Related Posts