Software Description
The following is a list of features for Ocster Backup Pro 7, as per the developer:
Storage Types & Locations

Harddisks (internal, USB, Firewire, NAS, …)
USB sticks
Network drives
Ocster Secure Storage

Backup Types

Image-based backup (whole PC or complete hard disk)
File-based backup (selection of files, folder, application data, …)

Backup Reports

Detailed backup reports can be generated each time the backup is updated
Level of detail is configurable
Optional email delivery

Smart Rules

Backup application data and settings with one click
Internet Explorer bookmarks
Mozilla Firefox
Mozilla Thunderbird
Windows contacts
Extended filtering capabilities
Microsoft Outlook

Scheduling & Pausing

Automatic Pausing
Built-in scheduling of backups
Stop & Resume

Versioning & Incremental Backups

Multiple old versions of your backup data can be kept
Versions are stored very efficiently
Reverse Incremental storage for image-based backups (block level)
Special incremental storage for file-based backups (block level)

Compression

Backups can be compressed with the following algorithms:

ZLib
LZMA (multiple compression levels)
Small File Optimization

Password Protection & Encryption

Backups can be protected with a user password and encrypted with the following algorithms:

AES 256 Bit
AES 128 Bit
BlowFish
Cast-128

Source Files

Open File Support
Network support
Hard Link and Symbolic Link Support
Support for special files

Storage Formats

Standard VMDK file format
Ocster archive format
1:1 File Copy format

Rescue CD

Bootable Rescue-CD for emergencies
Restore your main system hard drive
Restore your system if it does not boot anymore
dotTech Advice
I have reviewed Ocster Backup Pro 3, Ocster Backup Pro 4, Ocster Backup Pro 5; and I have done quick analysis on Ocster Backup Pro 6 and Ocster 1-Click Backup. It is safe to say I know Ocster backup software. So when I say Ocster Backup Pro 7 is much improved over the previous versions, that – hopefully – says something about the quality of the software.
What makes Ocster Backup Pro 7 better than the previous editions are the new features. In addition to what all the previous editions had, Ocster Backup Pro 7 now supports full backups (in addition to incremental backups), uses VDMK format for backups (as opposed to Ocster's own proprietary format), has a rescue disk, does file-level and system-level backups, easy backup of settings for programs like Firefox, better CPU management while conducting automatic backups, etc.
Now Ocster Backup Pro 7 isn't a perfect update over previous versions. There are still few annoyances, such as: The developer still insists on daily or weekly backups — no monthly or custom intervals; and you still need to create an Ocster account to send reports via e-mail. However, generally speaking, Ocster Backup Pro 7 has turned into a very good backup program.
Update: Note that backup encryption/password protection is only available when you do file-level backups and store them in Ocster's proprietary format. Encryption/password protection is not available for system-level VDMK image backups nor is it available if you do uncompressed file-level backup.
If you already have an backup program and you are happy with it, there is no need to fix what ain't broke. However, if you are not happy with your backup program or you aren't using a backup program, Ocster Backup Pro 7 is a very good option for you. Without doing a full review I hesitate to say "recommended" but for all intents and purposes, Ocster Backup Pro 7 is recommended.
Freebie Details
Ocster Backup Pro 7 is being given away in a promotion by ComputerBild. The promotion is live for 24-hours and ends at 10:00 AM Central European Time on December 30, 2011. There are no details as to if you can install/reinstall past this 24-hour time-frame.
This is a German promotion but the program itself is in English.
To get Ocster Backup Pro 7 for free, do the following:
Version being given out for free: v7.06
Free updates: Unknown
Free technical support: Unknown
Supported OS: Windows XP/Server 2003/Vista/Server 2008/Win7
Download size: 23.1 MB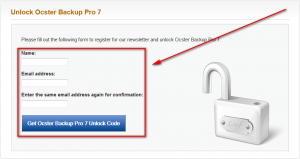 Check the inbox of the e-mail address you registered with. Look for an e-mail from Ocster info@ocstermail.com with subject of Unlocking Ocster Backup Pro 7. In the e-mail is a link you must follow:

Once you follow the link, you will be given your registration code: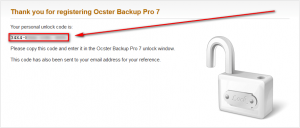 Download and install Ocster Backup Pro 7.
After installation run Ocster Backup Pro 7
When you run it, you will be prompted to register Ocster Backup Pro 7. Click on "Buy Now" and enter register it with the serial key you received earlier: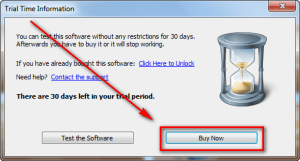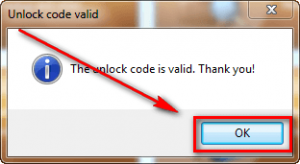 Note: After clicking Buy Now a purchase page on the developer's website will open in your default browser. Close that page — you don't need it.
If you have trouble getting Ocster Backup Pro 7 for free, post below and other dotTechies or I will try to help.
Thanks textboox5!
Related Posts