This is a sponsored post. Digiarty Software paid to have this posted on dotTech. This post has been written by Digiarty Software — not dotTech.
---
"The shift to the personal cloud will accelerate rapidly in 2012 as consumers learn how to use new services on their devices," said Andrew Johnson, a Gartner analyst. "As cloud services become part of people's lives, device vendors and platform providers must integrate cloud services in order to win customers in 2012 or risk being displaced by those that offer these services."
Cloud services allow users to store, synch, stream and share content over the internet. Instead of relying on local hard drive to store media files, people can keep everything they need in the cloud. Brands such as Apple iCloud, Google's cloud and Amazon's cloud are market leaders in this space. In addition to these cloud servers, Air Playit quickly became the new favorite in the market once it appeared.
Air Playit (freeware) works as a personal video audio cloud server specially for streaming video audio from PC or Mac to iPad, iPhone, iPod touch as well as Android phone at anywhere with Internet access (WiFi, 3G, and 4G networks). In essence, every piece of data in the cloud is ready for use at people's fingertips. People can remotely control and play video audio on iDevice and Android phones in an instant with no limitation of formats and storage space.
The built-in offline task manager enables to add and manage video conversion tasks via iPad, iPhone, iPod touch and Android, and download the video audio to devices over WiFi, 3G/4G for later viewing without network connection.
How to stream videos/audios via this personal cloud server?
Air Playit consists of 2 parts, one designed to be installed on PC or Mac (Air Playit Server), the other designed to run on iPad, iPhone, iPod touch and Android phone (Air Playit client).
Step One: Run Air Playit server, and click "Add Folder" or "Add iTunes Playlist" to add video audio to the "shared folders" to build your own personalized audio/video library.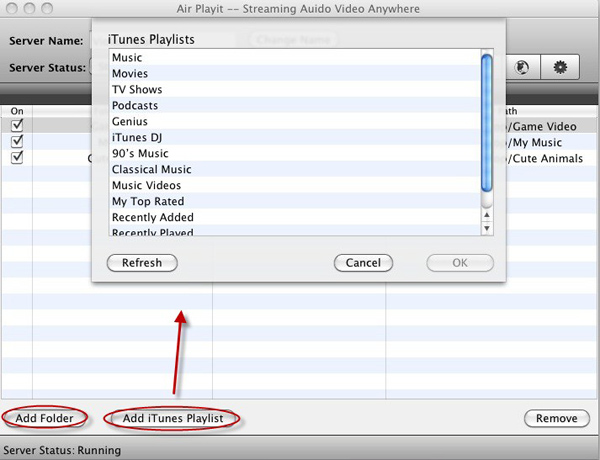 Step Two: Run Air Playit client on your iPhone/iPad/iPod/Android, then the local servers will be recognized automatically in the presence of Bonjour connection; or, you can input remote IP address manually. You can also choose the connection type you need among local WiFi, Remote WiFi, 3G and 4G.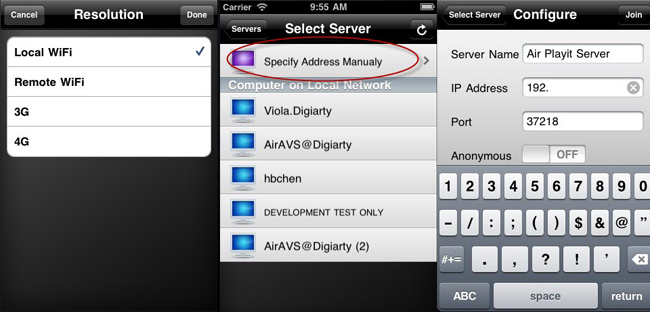 Step Three: Play videos/audio on iPhone/iPad/iTouch/Android through this free video audio streaming cloud right away.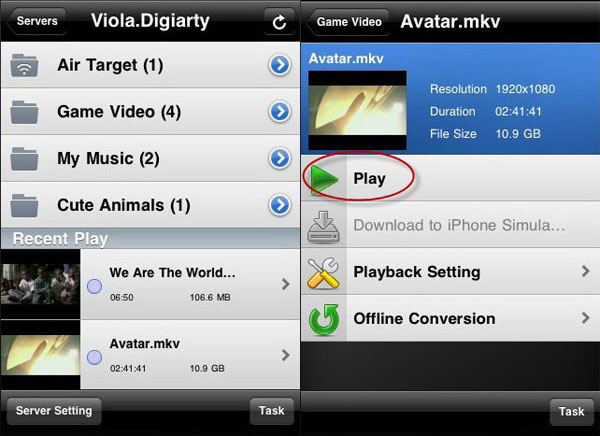 Detailed user guide on Air Playit can be found at http://airplayit.com/user-guide.htm and you can grab Air Playit from http://airplayit.com/. Remember, Air Playit is freeware.
Related Posts