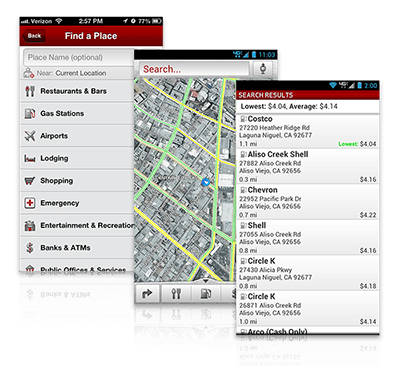 This post is sponsored (paid for) and written by Verizon Wireless.
---
It's 2013, and Verizon wants to help you start off the year right on track. Holiday travels may be (mostly) over, but the updated VZ Navigator app from Verizon can make sure your travel plans this year go smoothly. No more getting lost in 2013!
VZ Navigator offers useful features such as:
Lane guidance: VZ Navigator will let you know what lane you should be in before a turn or exit.
Alternate route selector: customize your route by skipping highways, tolls, etc.
Reliable real-time traffic: traffic data is sourced from multiple places, including the Department of Transportation and over 1.8 million traffic probes. This provides a more accurate traffic reading than crowdsourced alternatives.
Natural language voice guidance: instead of giving directions in feet or meters, VZ Navigator will use traffic lights and number of streets (e.g., "turn left at the next stoplight") to help guide you more accurately and effectively.
Customizable speed limit warning: having the speed limit displayed on the app itself helps ensure that you are driving at a safe speed.
Additionally, VZ Navigator can help you locate the lowest-reported gas prices—something everyone should take advantage of for the New Year.
Verizon is offering a 30-day free trial for smartphones so that you can try out VZ Navigator for yourselves as you get ready to travel for the holidays. After the trial expires, it is only $2 a month. Visit http://www.vznavigator.com for more information about VZ Navigator.
Related Posts