Software Description
The following is a description of Swift To-Do List 7, as per BitsDuJour:
Swift To-Do List 7 by Dextronet.com is a powerful and feature-rich task management software that remains simple, clean, and intuitive — quite a revolutionary concept! With Swift To-Do List 7 Standard, you will actually begin to enjoy task management, making you more productive and efficient in a painless fashion. All of your tasks, reminders, and notes are neatly organized in one location, accessible by a simple and intuitive interface that won't have you pulling your hair out.

Everything in Swift To-Do List 7 Standard is organized into a tree, with over 140 icons that you can use to represent your To-Do lists. Everything can be reorganized using drag and drop. Recurring tasks alleviate the need to enter important things more than once. Plus, everything can be cut, copied, and pasted, or printed and exported for those of you who are on-the-go. You can even drag & drop emails inside Swift To-Do List to create tasks from them!

Best of all, Swift To-Do List 7 Standard is small enough to fit onto a thumb drive, so you can take it with you on the road for use on any computer!
dotTech Advice
Let's keep this one simple. Swift To-Do List is a good to-do list program. Grab it if you want or need it.
Take note, however, Swift To-Do list has multiple editions. This freebie is of Swift To-Do List Standard. If you want to upgrade to Professional, you can pay the price difference between Standard and Professional.
Freebie Details
Swift To-Do List 7 Standard is being given away in a promotion by BitsDuJour. This promotion is live for 24-hours (ends 23:59 Pacific Standard Time Monday March 26, 2012). You need to grab your registration code during these 24-hours but you will be able to install/reinstall at any time in the future.
To get Swift To-Do List 7 Standard for free, do the following:
Version being given out for free: v7.56
Free updates: Minor updates only

Free technical support: Yes
Supported OS: Windows 2000/XP/Vista/Win7
Download size: 14.7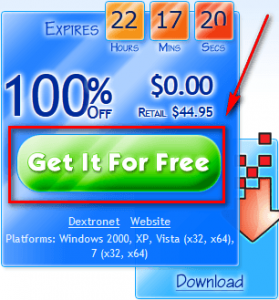 Fill out the form on the next page and click PLACE SECURE ORDER: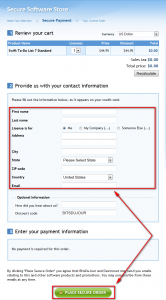 The next page shows you your registration code — copy it: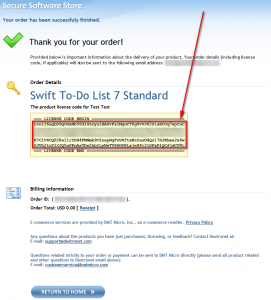 Download and install Swift To-Do List 7 Standard.
After installation, run Swift To-Do List 7 Standard.
When you run Swift To-Do List 7 Standard for the first time you will be prompted by a Quick Start Guide. You can either go through the whole guide or close it — your choice.
Now go to Help -> Enter License and register the program using the license code you received earlier: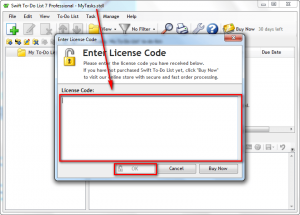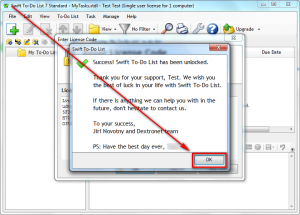 If you have trouble getting Swift To-Do List 7 Standard for free, post below and other dotTechies or I will try to help.
Related Posts