Today's Apps
Subscribe to our iOS section to never miss an article: RSS Feed | E-mail
About iOS Apps of the Day
iOS has over 600,000 apps. With so many apps out there, app discovery (aka finding new and useful apps) is extremely difficult. With our iOS Apps of the Day initiative, dotTech aims to change that. Everyday we post three apps, allowing our readers to discover new apps, daily. Enjoy! [Subscribe to our iOS section to never miss an article: RSS Feed | E-mail]
Developers: Click here to get your apps featured here!
dotTechies: Want to see an app on here? Send us a tip!
Apps for April 21, 2012
Battery Life Pro – All-IN-1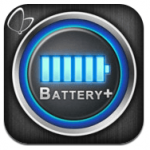 Battery Life Pro – All-IN-1 is a battery life extending app that once activated will show you how long you have to fully charge the battery rather than the traditional way. It will charge up to 100%, followed by trickle charge to top it off to a full 100% charge, and finally it will do a top-off charge to give you a fully charged battery that would last longer than the ordinary charge until the battery looks full. You also get statistics for your battery usage, how many processes are running, and even your phone's system information. There is a chart to show you how long the charges are and even showing how the full cycle charge is once you get the battery down below 20%.
There are other things like showing you how to turn off some features to make your battery last even longer. There are a few features to turn off, and even though turning 3G will make the batter last longer it really won't work too well if you are surfing the internet on the 2G/Edge network. This app even breaks down how long it would take if you used the app for one thing like the following: Standby, Talk on 2G, Talk on 3G, Internet, Wi-Fi, Video, Game play 2D, Game play 3D, Camera, and Audio.
Version discovered: 1.3.4

Requires: iPhone/iPod Touch/iPad; iOS 3.0 and up

Download size: 15 MB

Battery Life Pro – All-IN-1 on iTunes
Word Jewels!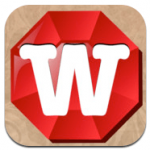 Word Jewels! is a word game app that all you need to do is clear the board of the red tiles in the same or fewer moves (words spelled out). You don't have a time limit to spell the word you want so you can get the maximum number of points for each round. You can listen to your iPod music while playing this game for background music. You can keep track of your scores and other high scores using the Game Center and even posting your scoring achievement through Facebook.
This game has a very large dictionary that really doesn't need to be connected to the internet, and you will need to spell at least a 3 letter word which also must not be a proper noun just like other word games. This has an auto-save feature that even after taking a phone call it will resume where you left off. This has an automatic letter balancing feature so you won't get stuck without the ability to spell something like having too many consonants or too many vowels in one place. There are even 32 Game Center achievements you can earn as well.
Version discovered: 1.16

Requires: iPhone/iPod Touch/iPad; iOS 3.0 and up

Download size: 7.5 MB

Sack Dude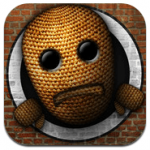 Sack Dude is an app that allows you to do whatever you want to do to the rag doll that is hanging on chains by both hands. You have the option of three different colored electricity, a gun, a rifle, a machine gun, fire, punching with a boxing glove and a feather to tickle him. If you want to reset the "sack dude," you can either put him back on the chains if you were able to knock him down or reset the whole thing completely. In case you feel hostility towards someone, something like this might make you feel better so you can take it out on something without hurting anyone.
Version discovered: 1.2

Requires: iPhone/iPod Touch/iPad; iOS 3.0 and up

Download size: 3.5 MB

dotTechies: We have tested all the apps listed above. However, iOS Apps of the Day articles are not intended as "reviews" but rather as "heads-up" to help you discover new apps. Always use your best judgement when downloading apps, such as trying trial/free versions before purchasing paid apps, if applicable.
Standby
2.Talk on 2G
3.Talk on 3G
4.Internet
5.Wi-Fi
6.Video
7.Game play 2D
8.Game play 3D
9.Camera
10.Audio
Related Posts