Making it the breaking news of the day, some small but significant details of the next iteration of Android operating system, Jelly Bean, has been accidentally revealed by Google.
Legend has it an XDA user was interested in purchasing a Galaxy Nexus, Google's latest 'Nexus' device. While comparing prices of unlocked GSM versions of the Galaxy Nexus, he made a surprise finding: The Google Wallet page of his purchase listed the Galaxy Nexus as having Android 4.1 Jelly Bean, presumably meaning the next major version of Android will be v4.1 and will be the much-rumored-about Jelly Bean. The screenshot attached below shows Google Wallet displaying that the next Android dish will be served as Android 4.1, codenamed Jelly Bean (the codename had already bee announced officially some time back).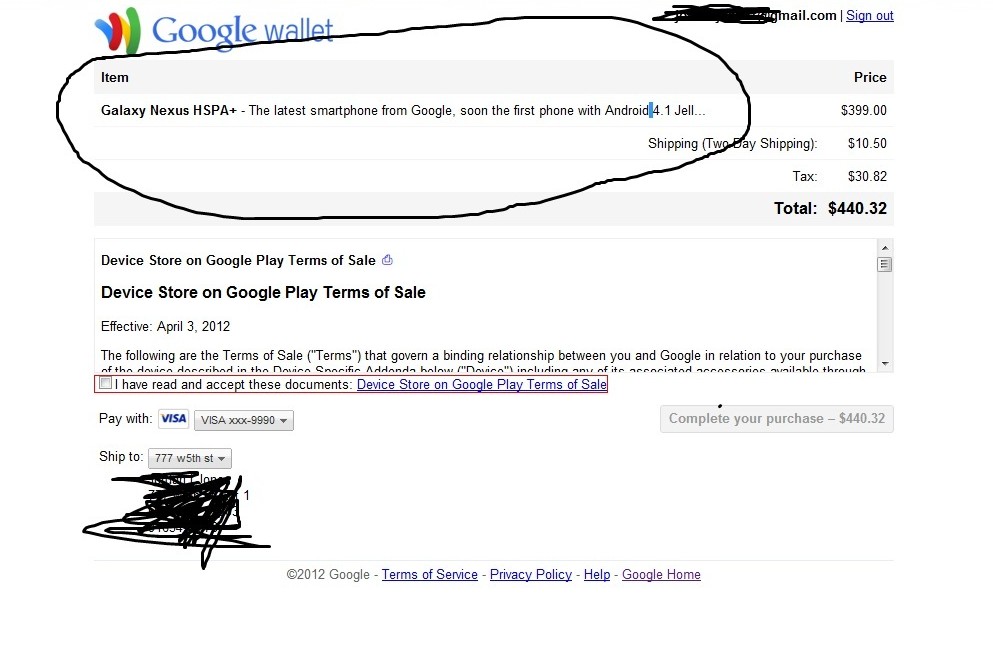 Thanks to another XDA user's curiosity, we were able to receive a low-quality look (see the image to the right) at what might be next in Jelly Bean: The search bar looks different and the wallpaper has been modified.
Aside from learning about Jelly Bean itself, Google also let it slip that Samsung Galaxy Nexus would be the first one to get Android 4.1 Jelly Bean.
Sadly, if you were planning on hitting the Google Play Store page to attempt reproduce the results above, think again; Google has made changes to the page so that it no more displays any information about Jelly Bean. But you don't have to wait much longer to hear the official announcement about it. Google is expected to reveal many important announcements about its products in Google I/O which will be held from June 27-29 at Moscone Center, San Francisco.
Don't worry about missing out any of the announcements made during Google I/O 2012; dotTech will be keeping you updated on everything that's technically and personally important to you. While you wait, share your expectations and thoughts with us and subscribe to our posts via RSS Feeds or e-mail.
[via XDA]
Related Posts