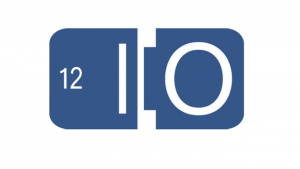 For complete news of today's events, visit the Google I/O 2012 page.
Today was the first day of Google I/O 2012, and with it came some awesome news. There's the new Nexus 7 tablet, the quirky and expensive Nexus Q, and of course, the new Android 4.1 "Jelly Bean" operating system that powers everything. Let's take a look at the things that have been announced today.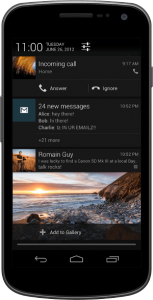 Android 4.1 is awesomely impressive. It features even smoother animations, the Amazing Google Now, and an all-redesigned notifications window. These new notifications allow for quick interaction with apps without ever leaving the window, and let you do things like read emails, call and text back, and share photos.
Google Now, Google's new Siri competitor, is also just as impressive (if not more). It allows for super-quick voice searching and is amazingly accurate. Its voice is also much improved over Siri, and it allows for even more phrases and queries.
And, on the device side of things, Google now has a so-called "PDK" that lets manufacturers give feedback to Google while the next version is still in development. It also allows manufacturers to get new versions of Android on their devices even quicker.
Also announced at I/O, Android has had over 400 million activations. Even more impressive, however, is that they're getting over one million activations a day. That's almost 12 activations a second! Although this is only a brief part of each keynote, it's definitely one of the most impressive.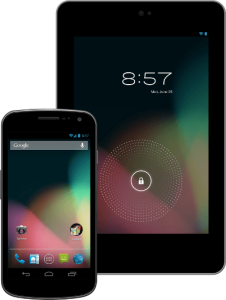 If you've been waiting anxiously for news about the supposed Google Tablet, this is it. The Nexus 7 is Google's answer to the Kindle Fire, and it shows. It's a powerful but cheap beast, running NVIDIA's latest Tegra 3 processor clocked at 1.3GHz and available for only $199. It has built-in NFC and 1GB of RAM, putting it on par with the latest Android smartphones and tablets available but for much cheaper.
It also has an impressive display, with 216ppi and a 178 degree viewing angle putting it just under the display in the iPad 3, which has a DPI of 264 and the same viewing angle. It comes with the latest Android 4.1 operating system and will be shipping some time in the next few weeks.
By far the oddest of the bunch, the Nexus Q is Google's unique take on social media. It's a $299 cloud media player, pulling data from the Play store as well as from YouTube. It has a built-in 25 watt amp, but can also output sound and video to external televisions or speakers. It contains bluetooth, NFC, and ethernet, optical audio, and micro-HDMI. An Android phone is required to control the Q, and each phone can remotely control multiple Qs, allowing you to make a housewide system.
The cool thing about the Q is its social ability. Multiple people can deposit media into the Q's queue, which is great for things like parties where people may be interested in hearing and choosing different songs. It's also an interesting hardware design, as the entire top half rotates to control volume and it has a touch-sensitive button for quickly muting the device.
The Nexus Q is quite expensive. Part of the reason behind that is it's entirely made inside of the United States, and it contains powerful hardware inside. It seems almost like it'd make a better Google TV/Q device than simply a Q. Google has released a short video trailer of the Q:
What's more impressive than invisible glasses? How about invisible glasses freefalling through the air, riding on bikes, and rappelling down a conference center while thousands of people watch live from inside? Today at Google I/O just that happened, interrupting a relatively dry Google+ keynote.
Although still not much has been released on the glasses, Google has released this video of more skydiving from the weeks leading up to I/O:
Project Glass is currently unavailable, but US-based attendees of Google I/O can preorder developer previews for just $1500.
Google Play updated
A slightly smaller announcement this morning was an upgrade to Google Play. Now, you can rent or buy TVs shows by the season or by the episode. Movies and magazines too are now available, some for even rentable for as low as $2, including many classic Pixar films. Magazines are available for a promotional price of $0.99, including the July/August issues of many famous and popular magazines.
That's all for today
That's all of the main keynote for today at Google I/O. There's the Play update, the Nexus 7 available with the new Jelly Bean OS, and the interesting but odd Nexus Q. What's your favorite thing from today's keynote?
Interested in Google I/O? See news from this year with the Google I/O 2012 tag.
Related Posts