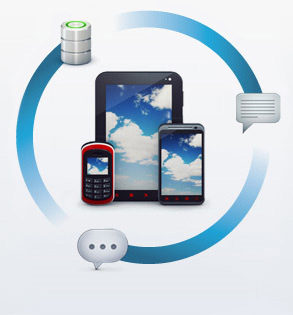 Verizon Wireless (a USA telecom company) has kept its promise of providing 'Share everything' plans for their users. What makes these new plans different than other plans is they come with unlimited talk and text and shared data; that is to say, data that is shared among all devices attached to the family plan. There are a number of plans users can choose from, depending on their device and platform as well as their data requirements.
The new plans launched by Verizon allows you to share data between up to 10 devices. The supported devices include smartphones, basic phones, mobile broadband (3G and 4G) devices, and tablets.
Current Verizon smartphone customers are not required to switch to these plans. However, if you open a new line or re-new your contract then you must upgrade to these plans. Take note if you don't own a smartphone and want data-less plans, you can get those, too. Those plans aren't covered in this article.
The new plans start at between $50 to $100 (depending on your needs — 1GB shared data starts at $50 a month whereas 10GB shared data starts at $100 per month) with extra charges for each line you want on the plan. For example, if you are a family of four smartphones that wants 2GB of shared data, it costs you $60 (the base charge for the 2GB shared data plan, which comes with unlimited talk and text) plus $40 for each smartphone, so a total of $220 per month for unlimited talk and text for each device plus 2GB of shared data. See the chart below for more info.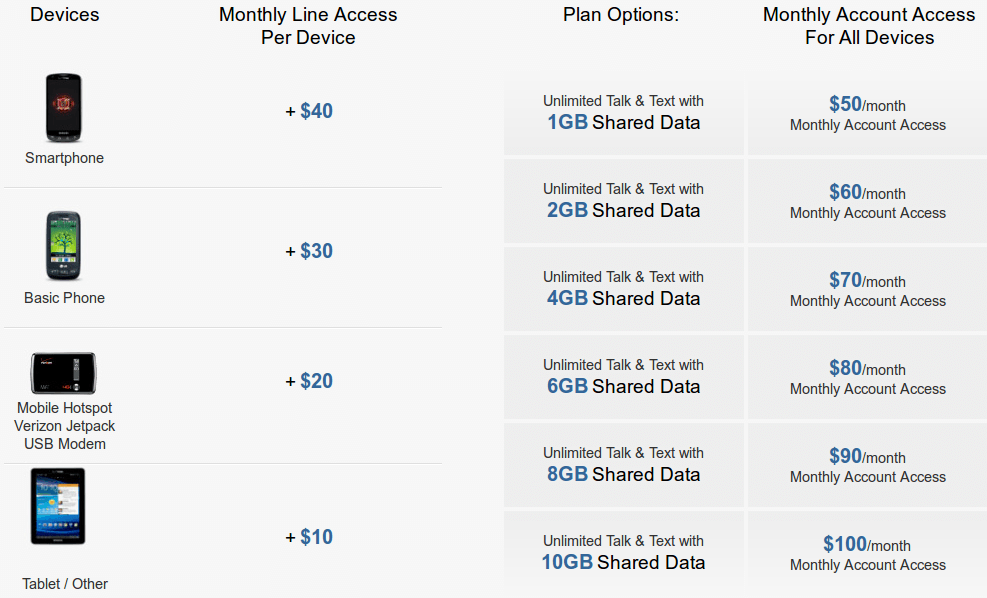 For the details on the other plans, check out Verizon Share Everything Plans.You can also use the Data Calculator tool provided by Verizon to calculate what you might be charged for sharing data between your devices. Now, how costly do the plans look for you?
[via Verizon]
Related Posts