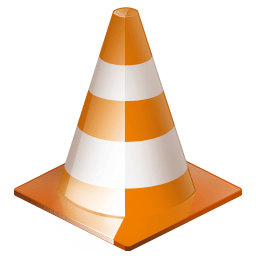 VLC media player, one of the most loved media players that has been around for sometime as many desktop users' default video player application, has now been officially ported to Android. VLC had earlier been ported to Android by some unofficial sources and while those ports get get quite a warm welcome from the Android community, it isn't official until… it is official.
Features of VLC for Android include the ability to play almost all video and audio format files and network streams; a media library that indexes your audio and video files; support for multi-track audios, subtitles, auto rotation, aspect-ratio adjustment, and volume gesture controls; and widget support for audio control.
Titled as "VLC Beta (NEON version)", the media player is now available for download through Google Play; although take note VLC for Android is currently in Beta. The developers mention in the description on Play Store that the current build is not recommended for daily usage due to it being in Beta; they say that, at this time, the player is meant just for "power users and hackers".
Being inline with the "openness" Android theme, one of the attractions to VLC is it is an open source piece of code.This, of course, has attracted a huge response from the Android user community. The official VLC for Android app has received a much better and obviously deserved welcome versus other unofficial port(s).
At this time the application appears to be incompatible with a number of devices; the developer states currently it works with devices that have ARMv7 CPUs only which presumably means ARMv7 or higher. I can personally confirm VLC for Android is incompatible with Samsung Galaxy SL and Samsung Galaxy 5. At the same time, it works on a good number of devices, too, as can bee seen from the comments in Google Play. So the only way you will know if it works on your device is by trying it. Do note, however, the developer's following friendly message:
It might kill your kitten, destroy your house and start the mayan apocalypse.
Use it at your own risk. Have Fun! :)
Have you been a VLC fan? Then don't forget to share your thoughts with us in the comments below.
[via Engadget]
Related Posts